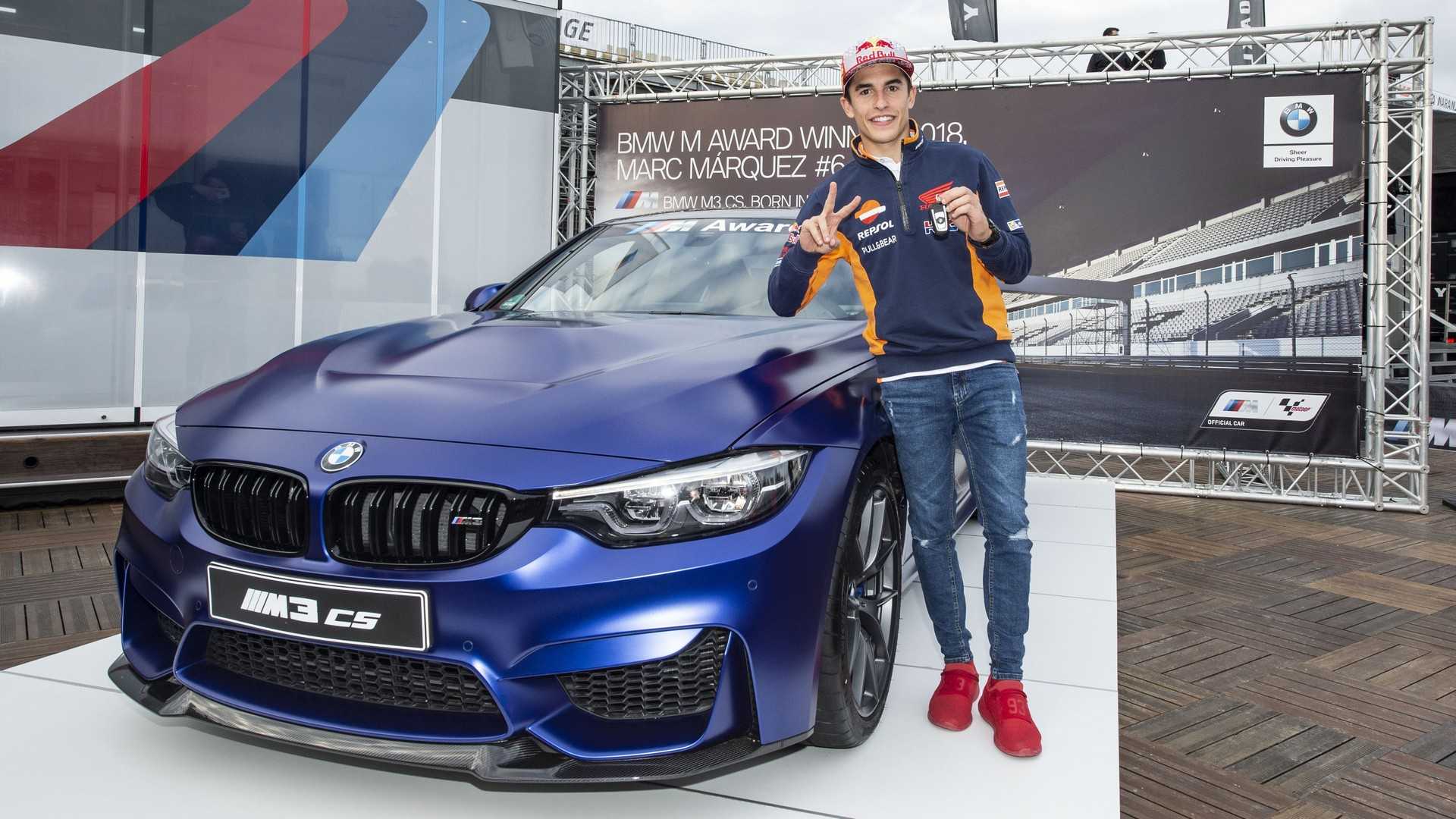 Marc Marquez has claimed the title for the fastest MotoGP qualifier for the sixth consecutive year and that means he gets to drive home yet another shiny new BMW.
Yes that means this is his sixth BMW gift and it is a sexy M3 CS which will join the M6 Coupe in 2013, an M4 Coupe in 2014, an M6 Convertible in 2015, an M2 Coupe in 2016, an M4 CS in 2017. If he has kept them all, that makes for one seriously slick M lineup.
As a reminder, the CS ups the power ante to 453 horsepower (337 kilowatts) and 600 Nm of torque from its turbocharged inline-six 3.0-litre engine.
Speaking at the award ceremony held in Valencia, Spain, Marc Marquez said:
"I can hardly believe that I have won the BMW M Award for the sixth time running. One year ago, I announced here that my objective for 2018 was to claim this sixth victory – and I have actually managed it. That makes me very proud. Now I can hardly wait to get behind the wheel of this fantastic BMW M3 CS."