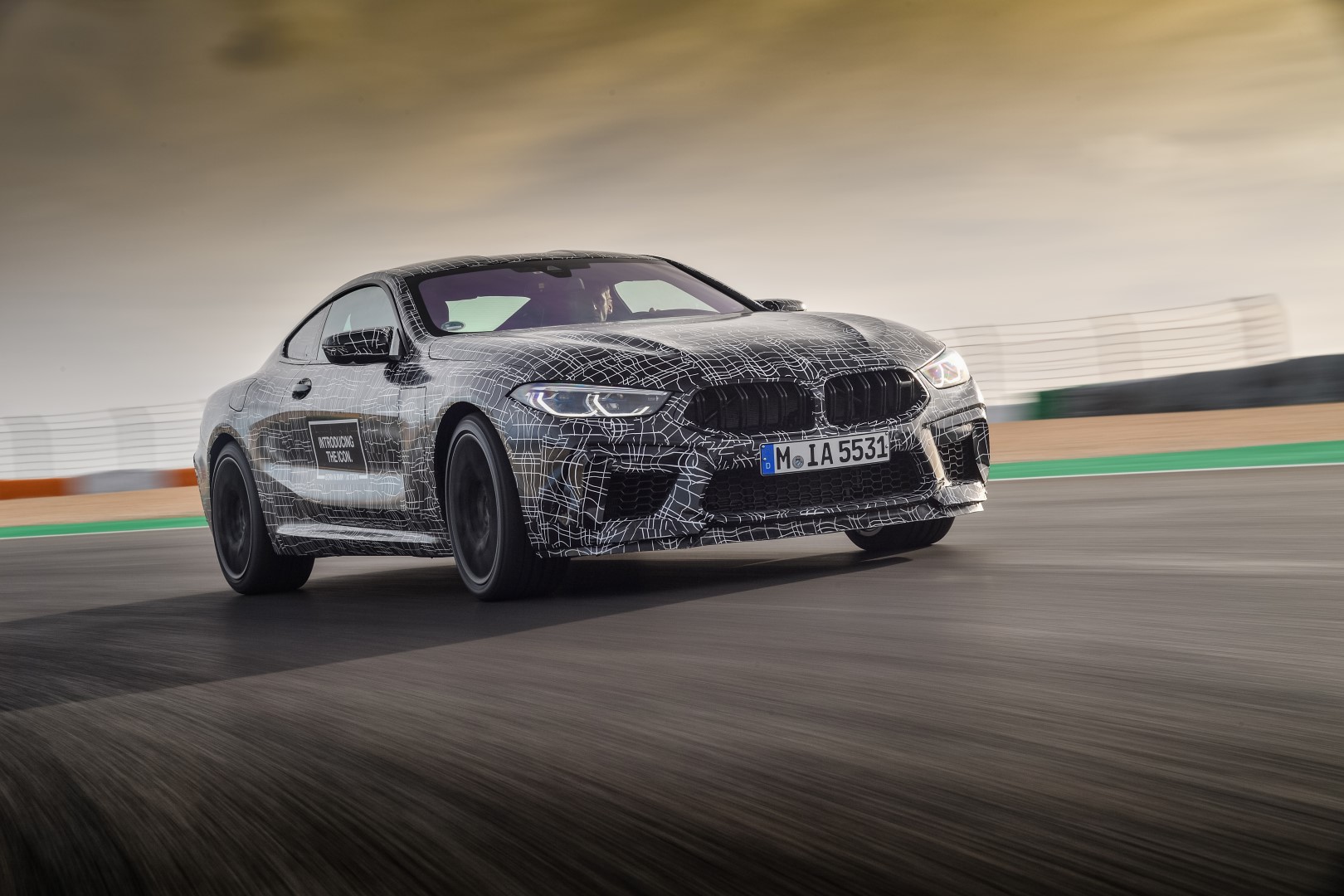 BMW has released new details of the upcoming M8, along with a set of new images of the twin-turbo performance coupe tearing up a race track as it nears production.
They have confirmed that it will pack a high-revving V8 generating more than 590 hp (440 kW) when it hits the market at some stage next year.
What does more than 590 hp (440 kW) actually mean? Well the BMW M5 Competition packs 617 hp (460 kW) so as a guess, the M8 will pack almost as much as that. Although not yet confirmed, a more powerful M8 Competition is also planned, offering up to 660 hp (485 kW) through various tweaks to its induction system.
It will also receive the M xDrive all-wheel-drive system "tuned specifically for the M8" which means you will have the ability to turn it into a fully rear-wheel drive drifting beast.
BMW also confirmed that they are currently developing a M8 Convertible as well as a Gran Coupe variant.