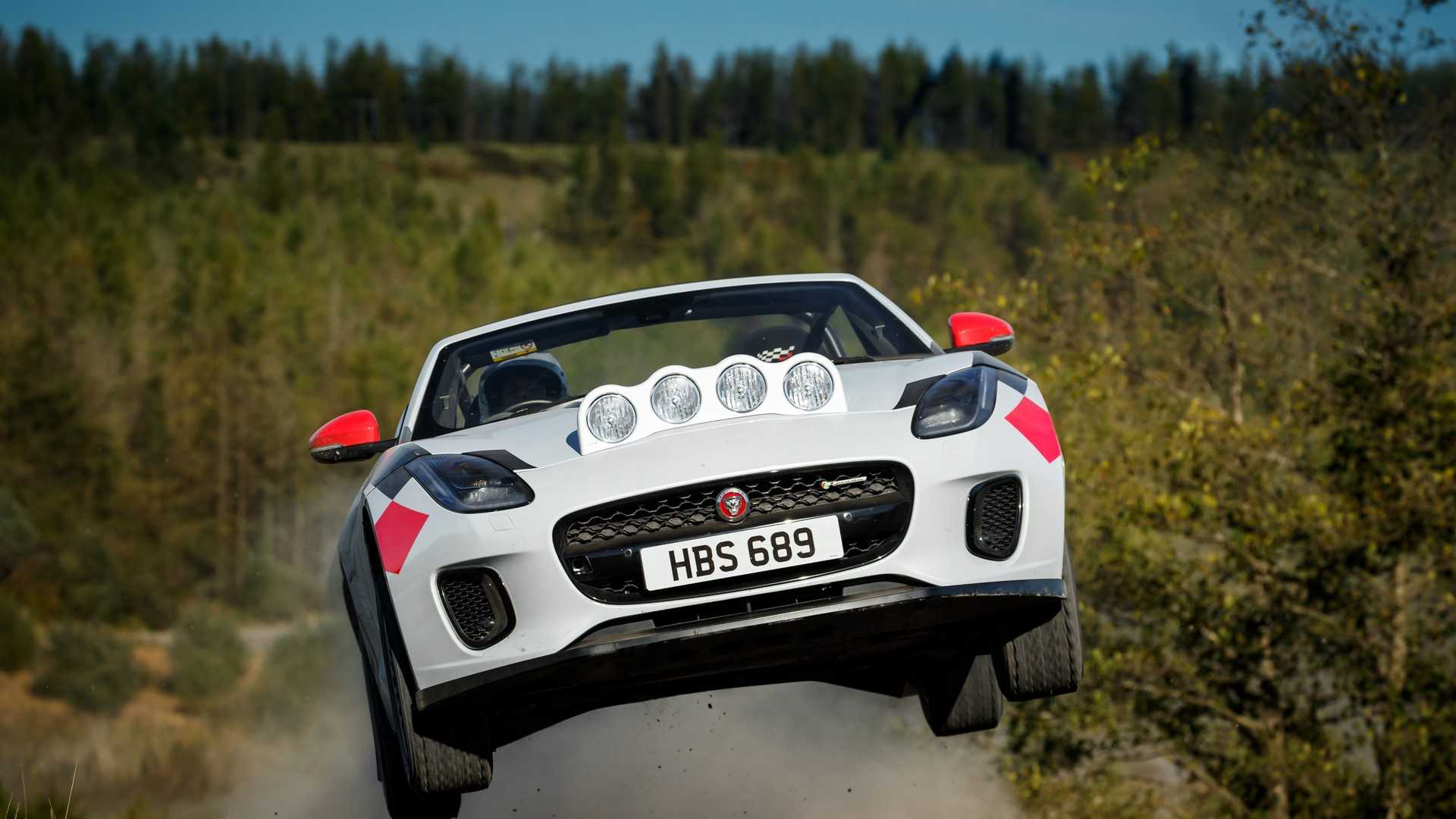 The British brand is continuing festivities to mark 70 years of sports cars carrying the leaping feline logo with not one, but two one-offs created as a homage to the XK 120 revealed at the end of the 1940's.
The tribute rally cars were not built from scratch as the manufacturer used the F-Type Convertible as a foundation taking inspiration from the Chequered Flag Limited Edition equipped with a turbocharged 2.0-litre petrol engine developing 296 horsepower (220 kW).
The changes needed to convert from a road-going production model to a rally car we executed in house by Jaguar Design and Engineering. Interestingly, even though the cars won't actually take part in rallying, the one-offs have been developed to meet FIA specification and come with beefier brakes, uprated suspension, and a protective roll cage. The two F-Type models also received hood-mounted auxiliary lights, body-hugging racing seats with six-point harness, and a fire extinguisher in case something goes terribly wrong.
The wheels from the F-Type Chequered Flag Limited Edition have been dropped for a set of motorsport-spec wheels shod in tyres developed to tackle gravel.
The F-Type Convertible rally car sits 40 millimeters higher than its road-going equivalent to lower the risks of damaging the underbody.
Jaguar mentions the two rally cars have already been thoroughly evaluated at the Walters Arena rally stage in South Wales and will embark upon a tour of various series events in the following months.