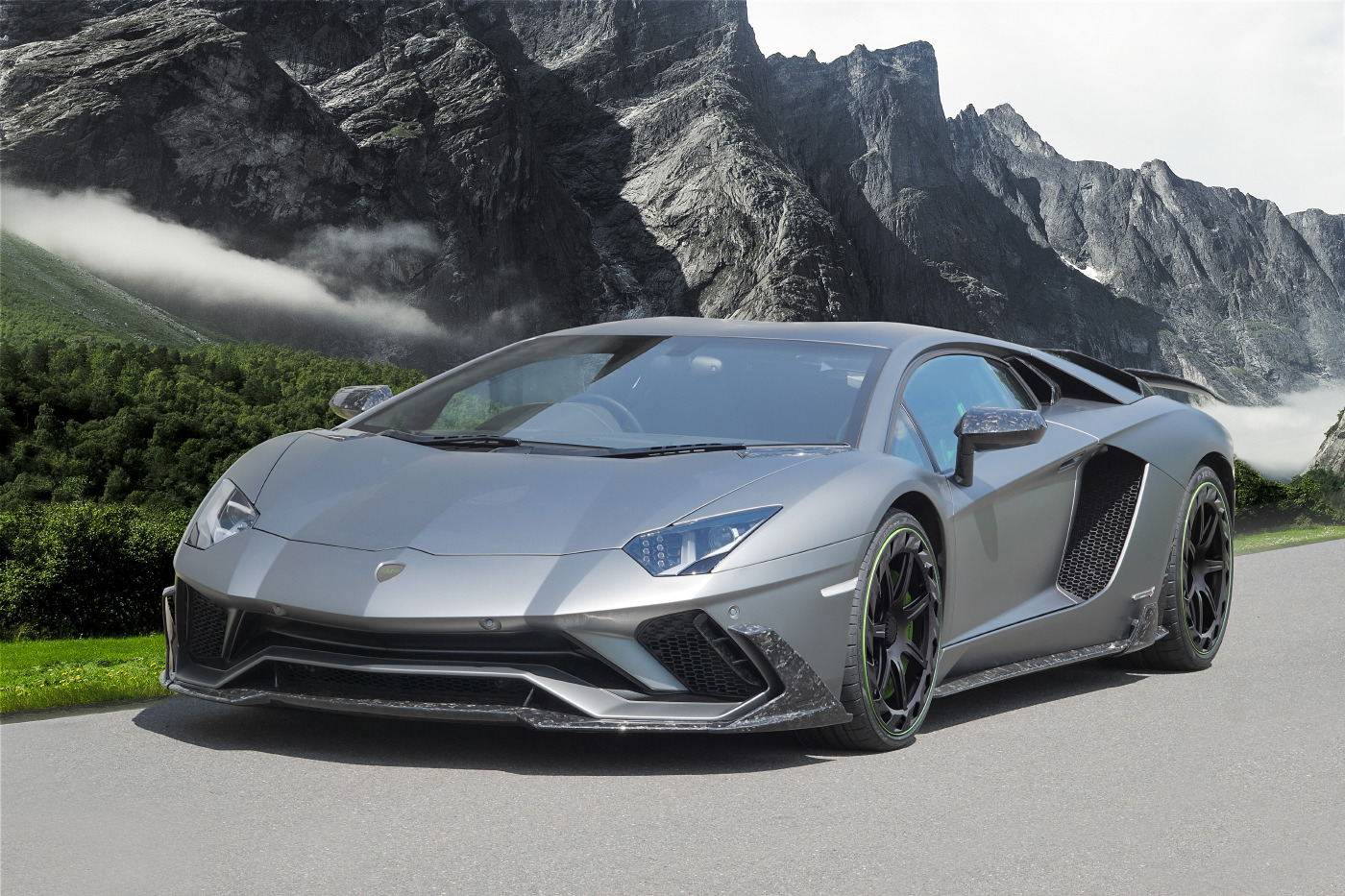 Mansory are known for drastic creations and when it comes to the Lamborghini Aventador no one will ever forget the full carbon Carbonado they created using the older Aventador.
Fast forward to the Aventador S model and you get a much more subtle look from the tuner.
Mansory have fitted new carbon composite parts for much of the Aventador S' existing carbon fibre parts. The bonnet gets a new intake cover, the front gets new canards and a replacement front splitter. Headlight housings have been replaced with new side skirts, wing mirrors, air intake trim and engine compartment frame and struts.
Head to the back and you will see a new rear wing and diffuser combo both finished in carbon composite. The rear diffuser sticks to the existing Aventador S shape but adds an additional carbon fibre channel which vents behind the rear wheel.
The overall effect bridges the gap between the Aventador S, the current 'entry-level' Aventador, and the brand new Aventador SVJ which also makes use of ultra lightweight carbon composite.
If the carbon composite weave is a little over the top for you, you have the choice of 15 different carbon fibre fabrics. Inside, they can also cater for individual requests for carbon fibre finishes. On the outside, larger 22 inch and 23 inch Spyder wheels finish the look.