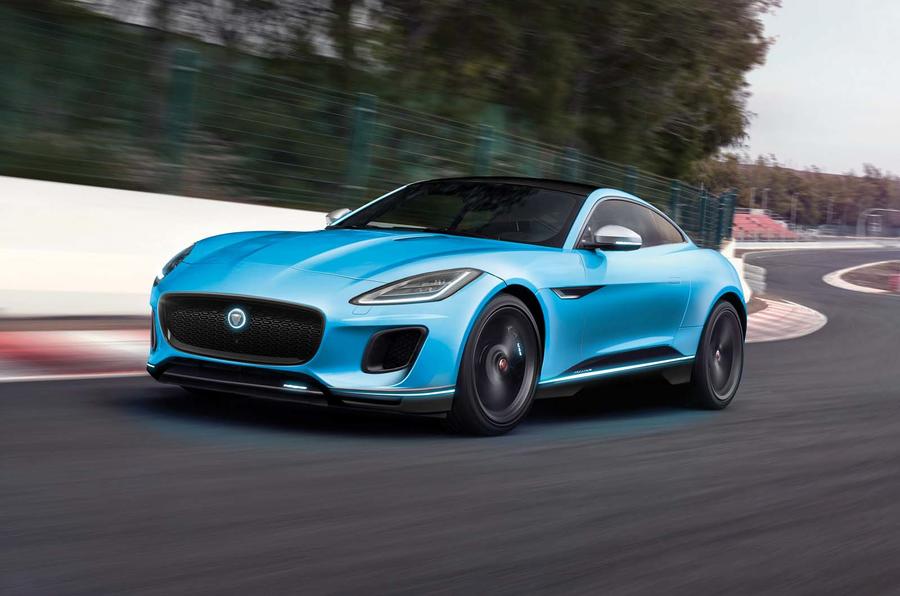 British automaker Jaguar is in works of an all-new version of its two-door sports car called the F-Type. While the company officials have dropped hints in the past, there are now reports that the next generation Jaguar F-Type range will feature an all-electric derivative.
According to British publication Autocar, the new Jaguar F-Type is due to arrive in 2021 and although it might not be available at launch, an all-electric powertrain is being considered for the sports car. While we can't fully bet on that, it is safe to assume that the next F-Type to pack some form of electrification as company CEO Ralf Speth confirmed last year that every Jaguar Land Rover product launched from 2020 will feature some electric assistance.
Adopting an all-electric powertrain might not be the only significant change for the F-Type. While there were rumours of the front-engined sports car switching to a mid-engine setup, it seems Jaguar will be keeping the powerplant upfront, with rumours now suggesting that the F-Type will adopt two more seats for a 2+2 configuration to substitute the XK as well. This will of course call for a larger F-Type.
Moreover, Jaguar Land Rover is also rumoured to ditch its beloved 5.0-litre supercharged V8 engine, with BMW's 4.4-litre twin-turbo V8 to fill the void. We can therefore assume that a V8-powered F-Type will still be available, albeit with some electrification involved.
With rumours lurking that Jaguar is looking to switch to being a full-on EV brand starting with the next XJ, an all-electric F-Type may forge a path to full electrification. To limit weight increase, the manufacturer might make extensive use of aluminium in construction of the new F-Type should it indeed adopt an all-electric powertrain.