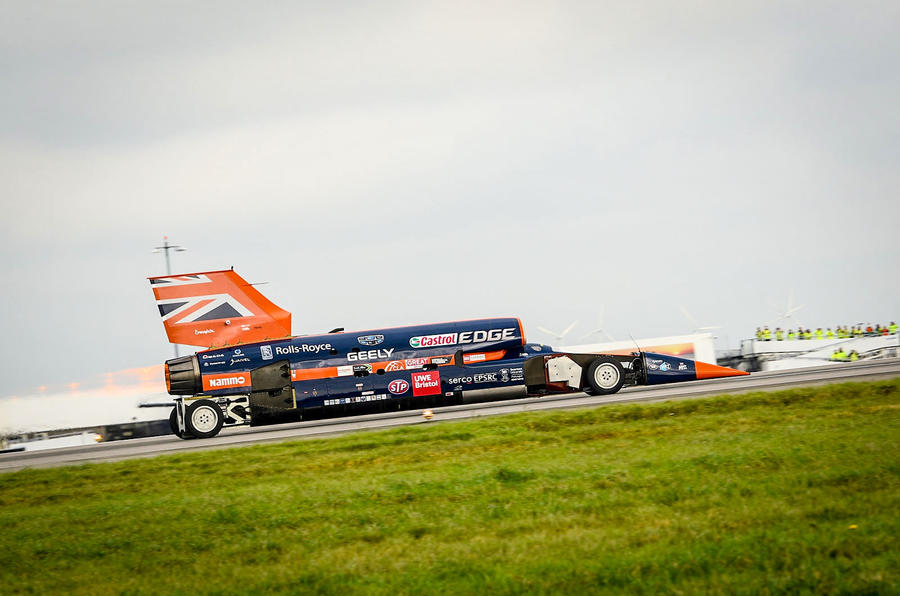 We have been following this since the news broke back in 2007 and could not wait to be a part of it considering the 1000 mph record attempt would take place in South Africa but a new report from Autocar states that it has all been axed.
The project entered administration in October citing a shortage of funds. 
At the time, team insiders say the project needed around £5 million to run the car at 500-600 mph under jet power on its already-prepared 18km track in South Africa, around £15m to achieve 800 mph and break the existing record, and around £25m to reach its ultimate goal of lifting the record to 1000 mph.  
"Despite overwhelming public support, and engagement with a wide range of potential and credible investors, it has not been possible to secure a purchaser for the business and assets," Andrew Sheridan, from administrators FRP Advisory told the BBC.
"We will now work with the key stakeholders to return the third-party equipment and then sell the remaining assets of the company to maximise the return for creditors."
Hopefully someone will come along and save this project as a huge amount of time (and obviously money) has gone into it already. It would be sensational to see a rocket powered car hit 1,600 km/h right here in South Africa but for now that is not going to happen.