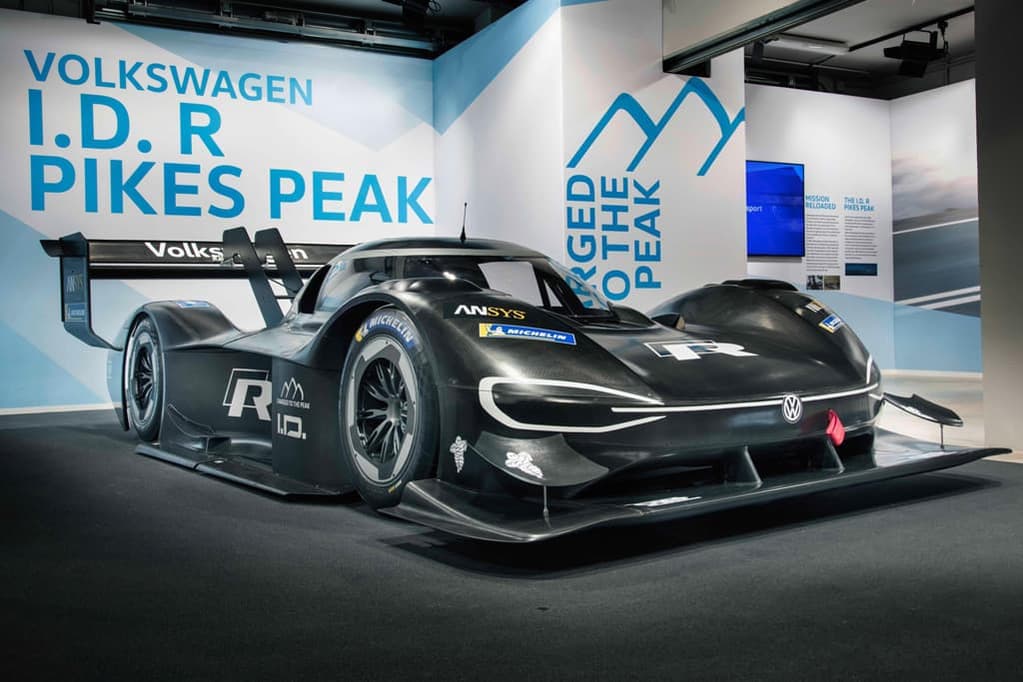 According to Brit mag, Autocar, a record run is secretly being planned under the guise that Volkswagen hopes its pioneering Pikes Peak-winning Volkswagen I.D. R will set a new fastest lap for a pure-electric vehicle around the fearsome circuit.
Volkswagen's confidence is believed to have come from on-track simulations that suggest a modified version of the I.D. has enough performance to beat the heavily modified Porsche 919 Evo.
Volkswagen Motorsport is reported to have now booked a series of exclusive tests at the Nurburgring from May next year with the aim of celebrating the new outright lap record ahead of the first I.D. hatch launching in the third quarter of 2019.
The current pure-electric record lap of the Nurburgring was set by Chinese car-maker Nio, when its road-legal 1000kW EP9 set a time of 6:45.90sec.
Set to once again be behind the wheel for the Nurburgring record attempt will be Roman Dumas who has won the Nurburgring 24 Hours four times. Dumas has also twice won the Le Mans 24 Hours, including once driving the Porsche 919 Hybrid.
For the lap to be successful, Dumas must record an average speed higher than the 238 km/h recorded back in June.