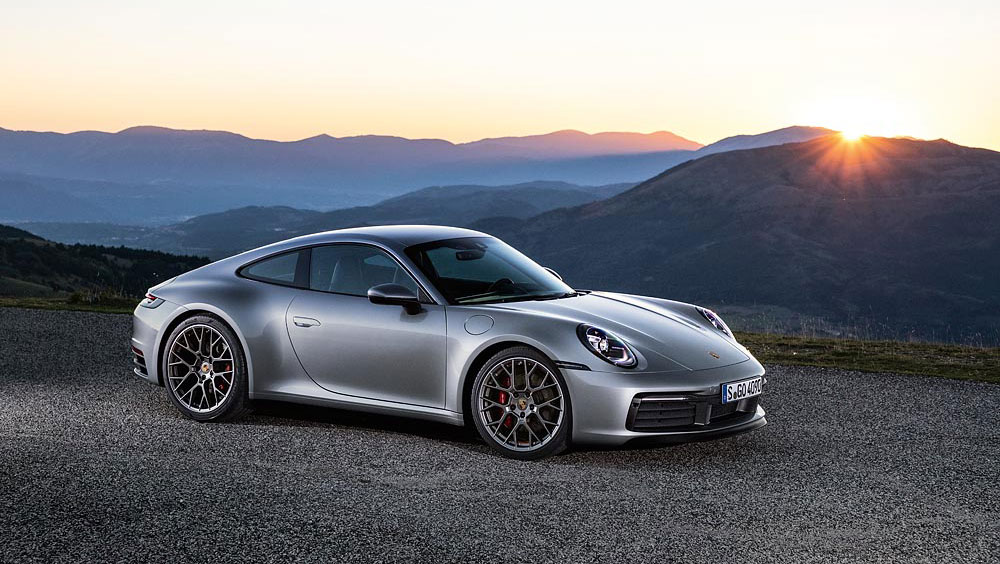 As we know, Porsche has recently revealed the 992-generation 911 at the LA Auto Show. While this new model has undoubtedly stayed true to its tradition from a styling perspective, the technology it packs shows a leap in generation. Furthermore, Porsche has only unveiled the entry-level Carrera models so naturally this has sparked curiosity regarding the more powerful models.
There have been rumours in the past that the 992-gen 911 will adopt a hybrid powertrain, and according to a recent report from UK-based publication Auto Express, Porsche says that the hybrid powertrain will materialize in the 992's mid-cycle update which is still a few years away.
Yes, the 992-gen has been developed to take on hybrid technology, but according to 911 product line director August Achleitner, we will not see this happening for quite a while.
"It will be the next evolution of this car, that means at least four years from today," Achleitner said.
We can therefore assume that Porsche's iconic sports car will only adopt electrification once it is perceived as conventional – meaning by that time many other automakers including those in the Volkswagen Group will have fully joined in on hybrid technology and even full-on electric cars.
The most interesting part however is that there is possibility of two hybrid 911s – one could sit in the middle of the range just above the Carrera models leaving the other offering to lead the pack at top of the range as an alternative to the 911 Turbo models. According to Porsche insiders, the automaker will take expertise gained from the 918 Spyder and Cayenne E-Hybrid developments to help maintain the 911's agility.
Moreover, Auto Express says the top hybrid 911 will not follow in the footsteps of the Panamera E-Hybrid or Cayenne E-Hybrid which use the PHEV system to focus on economy and range. This 911 is promised to be a smaller 918 Spyder, in that it will be more focused to lap times and tyre smoke which leaves reason to be excited about the future.