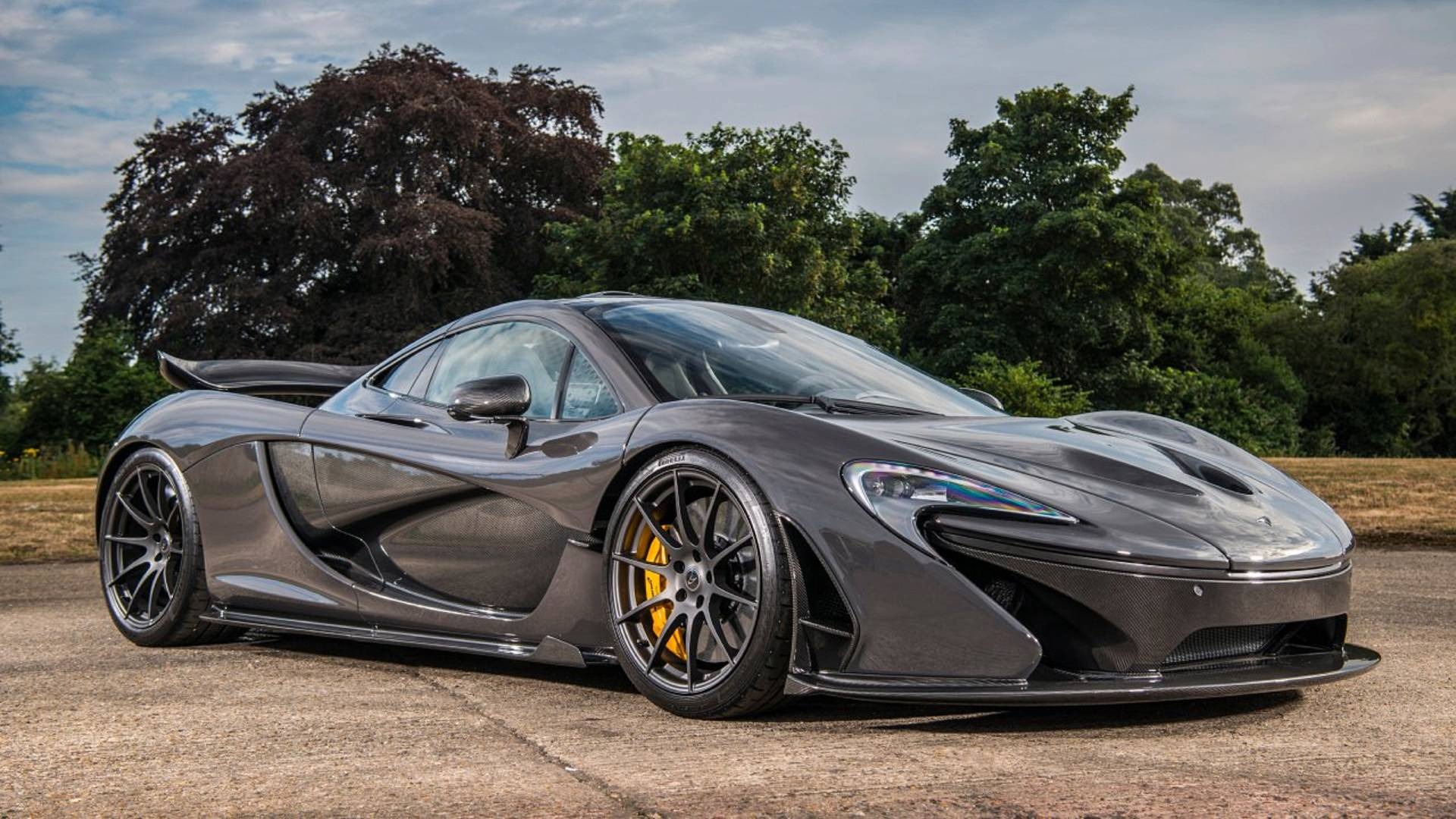 High-performance vehicles are typically known for their unique designs, record-breaking speed, expert handling, and state-of-the-art features. The investment is well worth it to some avid car-buyers who see the value in a vehicle that performs with strength and precision and wows crowds with its very presence. Something that probably isn't commonly considered is fuel efficiency. With vehicles like these that tear through the road effortlessly, gas mileage and eco-friendliness aren't likely to be topping the list of priorities. Contrary to popular belief, many car manufacturers are going green and jumping on the EV bandwagon, adding hybrid options that deliver in performance. If you want the best of both worlds and don't mind shelling out a little extra, you'd probably enjoy having one of these limited-edition, high-performance hybrids in your collection.
McLaren P1
For a vehicle that can hit top speeds of 217mph, it can be surprising that it is a hybrid. Although its highway mpg is only 21 with a city mpg of 16, it can travel 19 miles on electric power alone. However, combined with the V8 engine, you won't likely see this car coasting in the slow lane. If you've got about a million USD to burn, this may be the perfect match for you.
LB48H by Lamborghini
If an impressive 6.5L petrol V12 isn't enough to impress you, imagine adding an electric motor on top of it. That's right. Even Lamborghini is in the developmental stages of having a hybrid. Sources speculate that the Terzo Millenio will be a primary inspiration for the upcoming LB48H.
918 Spyder by Porsche
The Porsche 918 Spyder was super-limited and likely unavailable since production stopped in 2015. However, if you can get your hands on one, you can enjoy its electric range of 12 miles and V8 engine. With an impressive range, you can turn heads for up to 420 miles at a time on a single tank.
More accessible vehicles
If you're on a more conservative budget and an EV nearing seven figures is out of the question, consider some makes and models in the $100-150k range.
For shorter, everyday commutes, you may enjoy the EV mode capabilities of the plug-in BMW i8. However, waiting in the wings of this futuristic-looking ride is a turbocharged engine that pushes it to reach top speeds of 155mph. Its design features a strong carbon fiber body, metallic finish, and scissor doors give it an ultramodern look. This isn't your standard EV vehicle either. When it takes you only 4.2 seconds to go from 0 to 60 mph, you'll know its performance is in line with BMW's other high-performance models.
Lexus is no stranger to producing hybrid options, but their LC model is truly a higher-performance vehicle with one of the best fuel-efficient engines in its class. While its V6 engine provides more than enough power, its electric assist enables even this car to drive at 35 mpg on the highway when driven at lower speeds.
While Acura is more of a household name, the NSX is anything but common. That's because this car has one of the fastest acceleration capabilities, taking only about three seconds to go from 0 to 60 mph and a top speed of 191 mph. Its all-wheel drive gives it the versatility and strength to easily maneuver over any road and fast thanks to the power delivered by its electric and gas output.