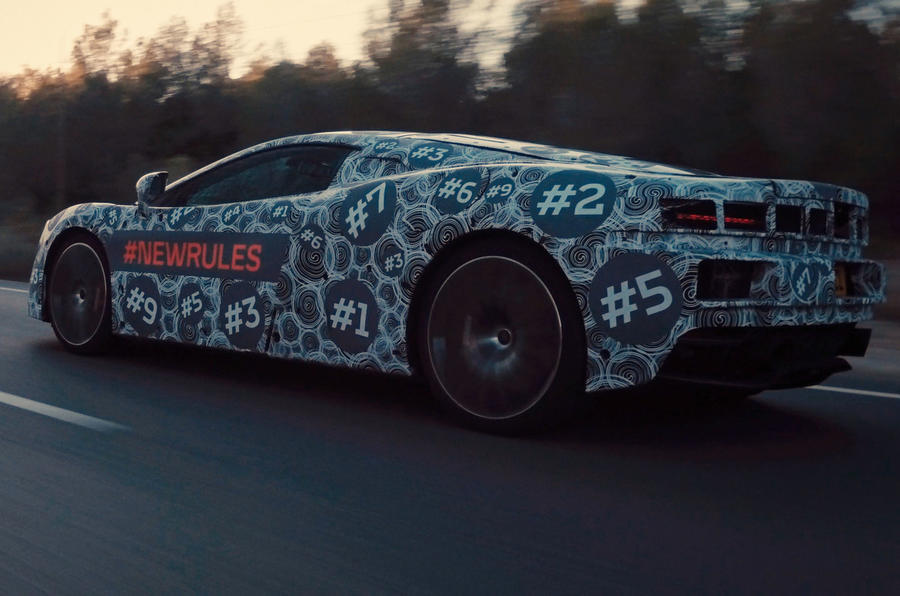 At the McLaren press conference in Geneva this morning, CEO Mike Flewitt, surprised everyone with an announcement about a Grand Tourer variant arriving later this year.
"It will be a car that combines competition levels of performance with continent-crossing capability, wrapped in a beautiful lightweight body. It's a car that has been designed for distance and one that will also provide the comfort and space expected of a Grand Tourer.
"But with a level of agility never experienced before in this segment. In addition, it will be the lightest of Grand Tourers and by also having the best power-to-weight ratio, I promise it will be one of the quickest. In addition, it will be the only Grand Tourer to share its DNA with the 250mph McLaren Speedtail," Flewitt said.
The new GT will be the fourth car under McLaren's Track25 business plan to reach production. The £1.2bn Track25 plan was revealed last year, and set out a path to the firm launching 18 new models by 2025.
While the CEO spoke a video played (seen below) showing the new car testing, in heavy camouflage and bearing the words #newrules and numbers.
Flewitt would only describe the GT as having "a sleek, beautiful and boldly elegant car, one keeping to the McLaren philosophy of every design detail being present for a reason. The interior will feel spacious, uncluttered and modern with only authentic, high quality materials employed."
Its name and more information are set to be released over the coming months.