2022 BMW M4 GT3 Teaser Confirms Giant Grille For Production M4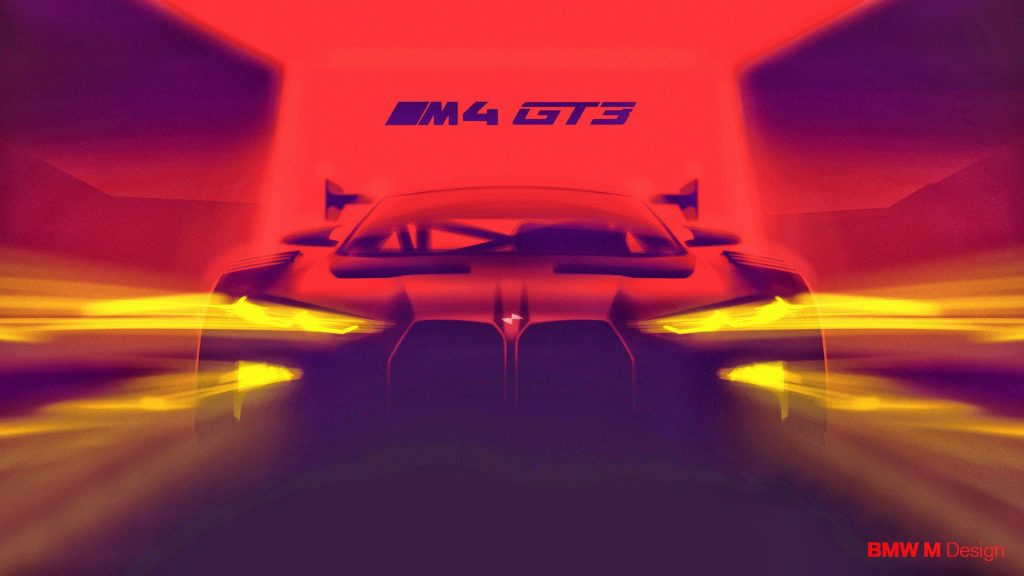 From 2022, the customer racing range of products in the BMW M Motorsport programme is getting a new top-of-the-range model. Privateers and privateer teams around the world will have the opportunity to do battle for wins and titles in a GT3 model based on the next generation of the BMW M4. The BMW M4 GT3 will be the new top vehicle in the customer racing offering.
So yes the teaser above is for the new M4 GT3 but it will obviously be styled very close to the production model you can drive on the streets. As far as that styling is concerned, the teaser doesn't go into tremendous detail but we can see that controversial massive kidney grille as seen on the Concept 4.
Markus Flasch, CEO of BMW M GmbH, said: "It is only logical that future top models in customer racing will be based on the next generation of the BMW M4. We will already be setting new standards in terms of sporting performance in production, which is why it makes sense to present the new GT3 sports car on this platform as well."