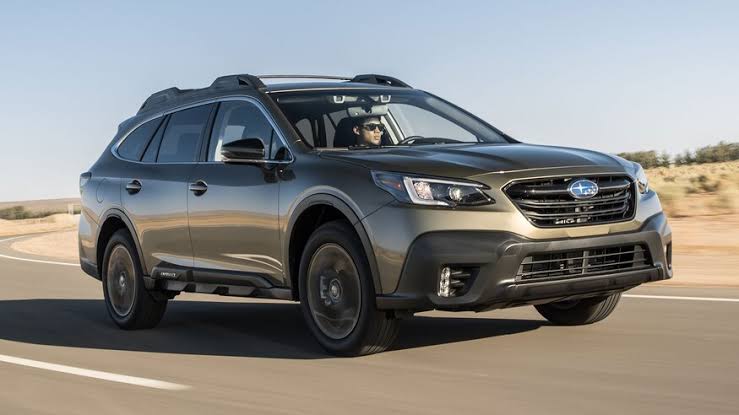 The Subaru Outback was first introduced to the public in 1995. Its ad campaign featured actor Paul Hogan, best known for his movie "Crocodile Dundee" and the rest is history. Just six years ago (2014) when the industry standard was some 6% industry growth, Subaru enjoyed a 21% increase in sales.
Thanks to East Hills Subaru, we have the inside scope for you on the amazing new updates the 2020 Subarus offer.
1) More Power
Those who are looking for more power, the 260-hp, turbocharged 2.4-liter four-cylinder engine delivers. The torque has also been increased at lower rpm than previous engines.
2) Better Roof Racks
The 2020 Outback's roof racks have had cross-bars that swing out as needed for some time. The new version, however, now comes with trimmed openings at either end. This lightens the rails visually while pulling double-duty as tie-downs.
3) Drowsy Driving Alert
Every 2020 Subaru Outback now has the new Driver Distraction Alert System. This system uses facial recognition along with an infrared interior camera to helps spot driver distraction and/or fatigue. It recognizes recognizes up to five drivers and will even greet you by your user name as it adjusts to your seat-memory settings.
4) Improved View
There's a new front-view monitor that gives the driver a 180-degree front view when looking at the screen. This lets drivers spot hazards while driving and while attempting to park.
5) Souped Up Heated Seats
The heated front seats now offer three levels of heat. There's even more coverage to keep your whole back warm and toasty. In some trim levels, there's even heated rear seats.
6) Quieter
Subaru made this car almost three whole decibels quieter when driving at highway speeds. That means a quieter, less exhausting trip no matter where you're headed.
7) Bigger HD Screens
The 2020 Outback Subaru features a big vertical 11.6-inch touchscreen that handles most of the climate and multimedia controls.
8) Improved Hands-Free Liftgate
The new 2020 Outback has a hands-free liftgate where all you need to do is get one elbow close enough to the big logo in the center of the liftgate.
9) Apps
The Outback multimedia system now includes the Chimani app. This a guide to the more than 400 national park units here in the United States. Perfect for when you're heading to your favorite national park and even more perfect when you're stuck in traffic and wish you were already at a national park.
10) Better MPG
The new 2020 Subaru Outback offers more power and the base engine has increased from 25/32 mpg (miles per gallon) to 26/33 mpg city/highway.
11) Higher Towing Capacities
Not only will you enjoy better acceleration than before, but you'll also now enjoy a 3500-pound towing capacity. You can also now haul 800 pounds more than before. And Subaru now boasts a wider rear cargo opening.