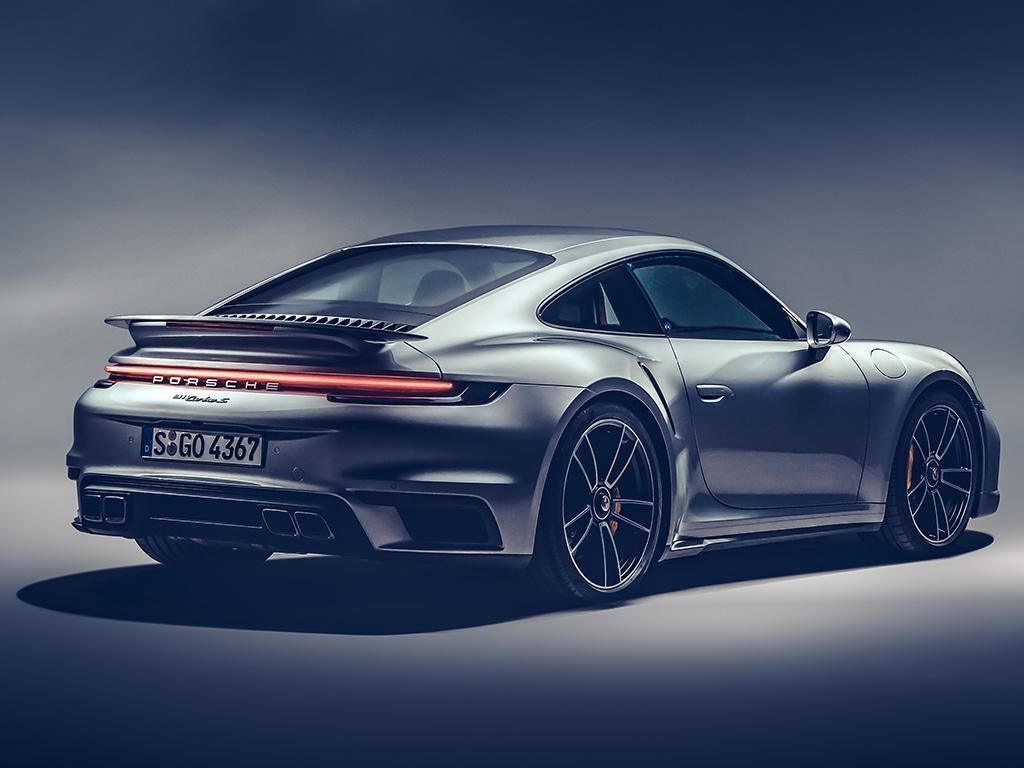 Porsche's worst kept secret has finally been revealed with the 992-gen 911 Turbo S.
As expected, the performance is monumental and being described by Porsche as "the benchmark ultimate production sports car".
A new 3.8-litre twin-turbo flat-six now delivers 641 hp (478 kW) and 800 Nm of torque, meaning this 992 is capable of 0 to 100 km/h (62 mph) in 2.7 seconds and 0 to 200 km/h in 8.9 seconds. That is not slow, especially when you consider that Porsche's own numbers are typically quite modest. The eight-speed PDK we have seen in the rest of the 992 range is fitted as standard.
How did they get the extra grunt? That comes courtesy of larger, symmetrical VTG turbos, a new intake system and new piezo injectors.
The new Turbo S is 20mm wider at the rear compared to the 991 and a whopping 42mm wider between the front wheels.
As we saw in the leaks, it gets a newly designed rear wing, new cooling intakes and some pretty large 20-inch, 21-inch wheels.