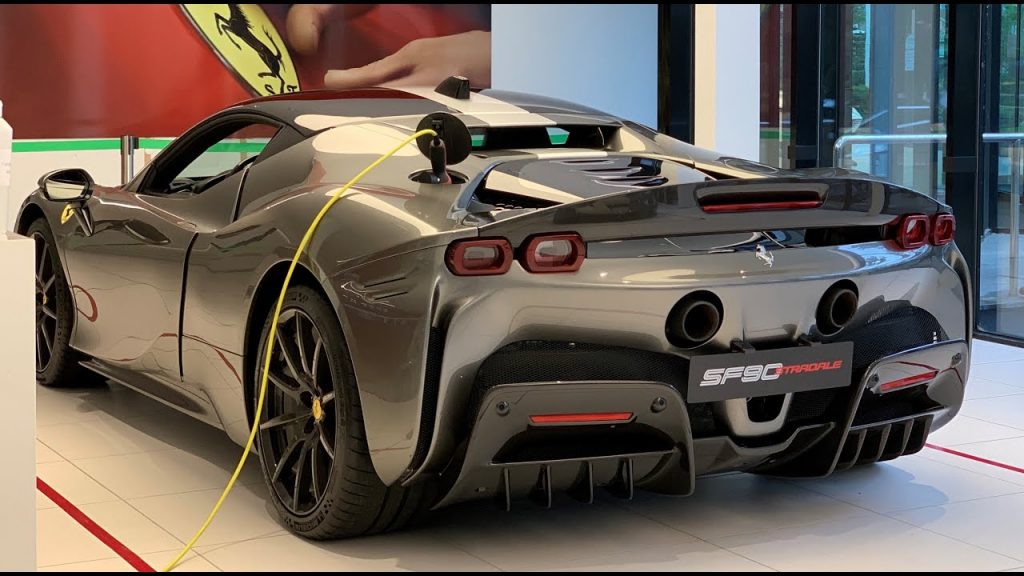 Ferrari remains arguably the single most iconic sports car brand in the world, with this Italian manufacturer popular in regions throughout the developed and developing world.
This is an interesting observation, of course, with regions such as Africa renowned for being economically underdeveloped, while the cost of the 2020 Ferrari SF90 Stradale model is estimated to be in the region of $625,000.
But what are the origins of Ferrari and its models, and does the company represent a viable investment in 2021?
The History of Ferrari and its Various Models
Ferrari can trace its brand roots back to 1929 when Italian Enzo Ferrari formed the Scuderia Ferrari racing team.
By 1947, Ferrari was producing a small range of sports cars, with the brand having gone from strength-to-strength ever since.
Unlike a number of similarly independent companies, the Fiat Group-owned Ferrari has continued to thrive after the death of its charismatic founder, creating a scenario where its vehicles are now sold freely across the length-and-breadth of the globe.
In Africa, Ferrari constantly battles with Lamborghini for the title of the region's most popular sports car, with this evidenced by the fact that the two brands have sold several supercars in South Africa during the coronavirus-stricken 2020.
The majority of these sales were valued well above the R5-million mark, with Ferrari's 812 GTS model the single most expensive at R8,178,000. Just one unit was sold throughout the year, with this 6.5-litre V12 petrol model capable of moving from 0-62mph in less than three seconds. #
Two units of the Ferrari F8 Spider were also sold for around R6,108,500, with this model powered by a twin-turbocharged 3.9-litre V-8 engine that produces an impressive 710 horsepower and 568lb-ft of torque.
This car has an incredible maximum speed of 211.3mph, making it one of the highest and quickest sports vehicles in the world.
Why is Ferrari Such a Viable Asset?
Unsurprisingly, Ferrari's global popularity and reputation for excellence underpin the world's most robust automotive brands, whose market value soared to $30 billion in May.
This is far in excess of the market values associated with far larger automakers in the global marketplace, such as Detroit's General Motors, Ford and Fiat-Chrysler (Ferrari's former parent company).
Of course, Ferrari's most recent growth has also been powered by increased investor demand, with high-end luxury brands offering a viable option during the coronavirus pandemic. Certainly, retail investors who have joined a trading platform with an account of free sign-up bonus during the pandemic have sought out robots and high-value assets, with Ferrari more than fitting this bill. 
Remember, Ferrari's are also incredibly generous and relatively high at 24%, while its total market capitalisation value is roughly three times the $11 billion valuation afforded to the brand prior to its initial public offering.
Ultimately, these factors combine to create a highly attractive investment asset, particularly as a buy-and-hold stock that continues to appreciate over time. You can also optimise your exposure by trading the Italy 40 or NYSE indices, while various CFDs are available through the forex market.
This trend is unlikely to change any time soon either, even against the backdrop of an increasingly uncertain economic and financial climate.