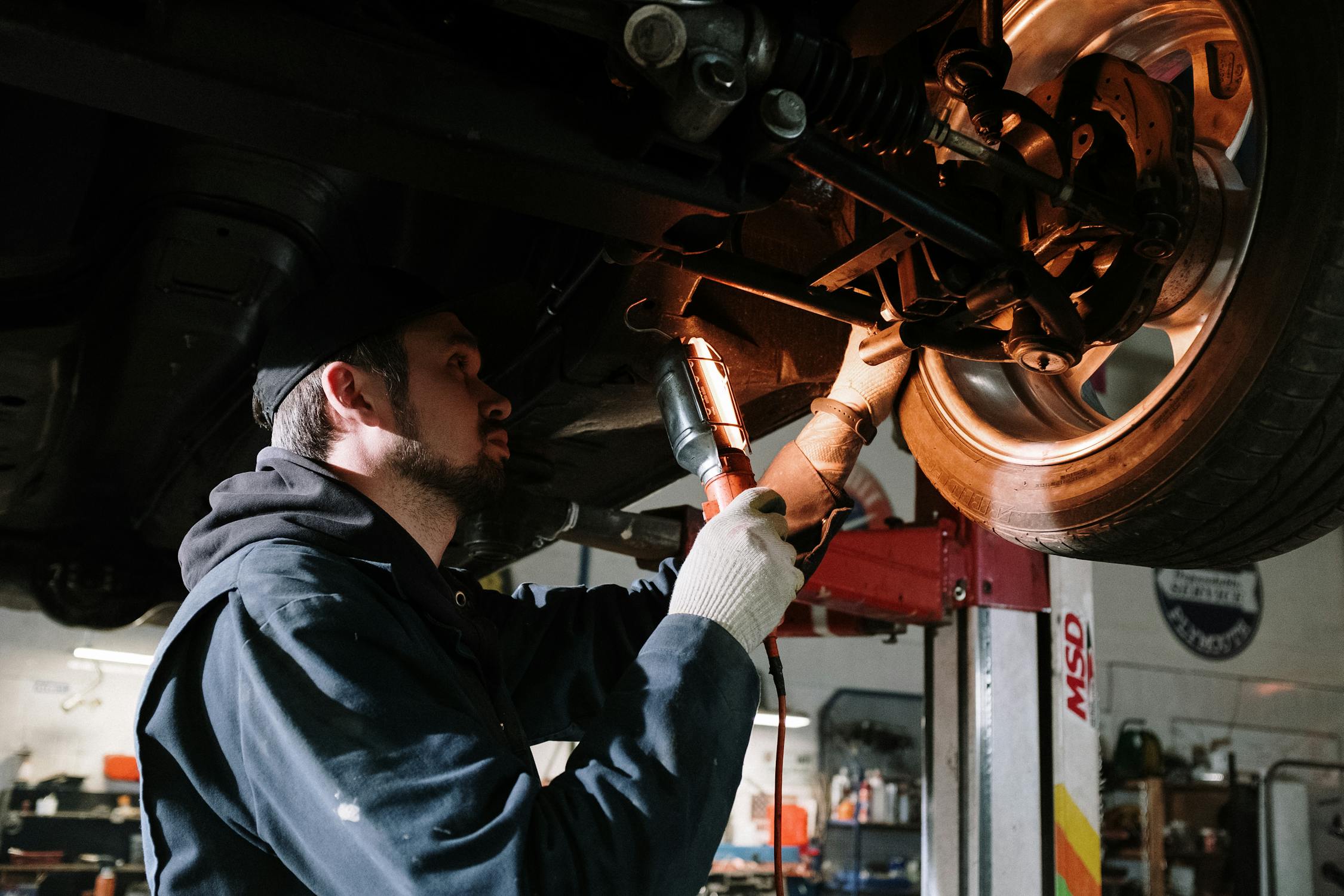 Picture this, you're on your way to an important meeting, and your car unexpectedly breaks down. Now what? Panic will ensue, you'll start calling a towing service and probably be late for work. Instead of going through all that hassle, you can avoid such situations by keeping up with routine and timely car servicing.
Getting your car serviced on time is an important part of car ownership. In this post, we're sharing certain signs that indicate your car needs a service. Take a look.
Strange Noises
The subtle hum of the engine, air conditioning and the radio are typically the only three sounds you should be hearing while driving. If you hear a strange rattling noise when going over a bump or screeching sound when braking, there is something wrong. These sounds are pointing towards a problem. Rather than ignoring such noises, you should take your car to a mechanic as soon as possible.
Unusual Vibrations
In most cases, unusual vibrations can be associated with the wheels of your car. From inadequate tyre pressure to lose lug nuts, various reasons can cause your vehicle to unnecessarily vibrate.
Does your car need new tyres or tyre alignment? Head over to a reliable tyre shop in Dubai.
Trouble Starting
Do you usually spend 10-15 minutes every morning trying to start your car? This isn't just a quirk of your car but an issue that can be easily fixed. If your car takes a while to start, the reason could be a charging system problem or a weak battery. Moreover, a drain in the electrical system could also be the culprit.
Slow Or Unresponsive Brakes
Slow or unresponsive brakes can be disastrous. Low brake fluids, air in the brake lines, and worn-out brake lines are some common causes of faulty brake systems. Don't make the mistake of downplaying this issue! We urge you to get your brakes inspected and repaired by a professional.
Warning Lights
Today's modern vehicles are equipped with cutting-edge technologies. This implies that your car will alert you if something is wrong. And it's your responsibility to pay attention to these warning signals. From the loss of oil pressure to an engine malfunction, don't ignore any warning lights. Fixing the issue at the earliest will save you from expensive auto repairs down the road.
Dripping Liquids
Dripping condensation because of air conditioning is normal and harmless. However, if you have noticed a puddle of colored liquid, it's time to get professionals involved. This could be pointing toward leaking brake fluid, engine oil or any other liquid. In such cases, it can be dangerous to drive your vehicle. We recommend calling a mechanic to get your car checked and ensure it's safe to drive.
Frequent Stalling
There's nothing worse than your car stalling in the middle of heavy traffic. Luckily, this issue can be easily rectified. In most cases, faulty spark plugs need to be replaced, which doesn't cost a lot. Though it's a simple fix, it's better to let a skilled mechanic take over.
Excessive Exhaust or Bonnet Smoke
Does a cloud of smoke come out of your exhaust or bonnet every time you start or accelerate the engine? From head gasket problems to faulty cooler systems, there can be many reasons for excessive smoke. It would be best to visit a qualified mechanic and get your vehicle inspected.
The Bottom Line
Getting your vehicle serviced on time not only saves you from the inconvenience of breakdowns but also extends the life and performance of your vehicle. If your car is showing any of the aforementioned signs, it's time to talk to a skilled mechanic.