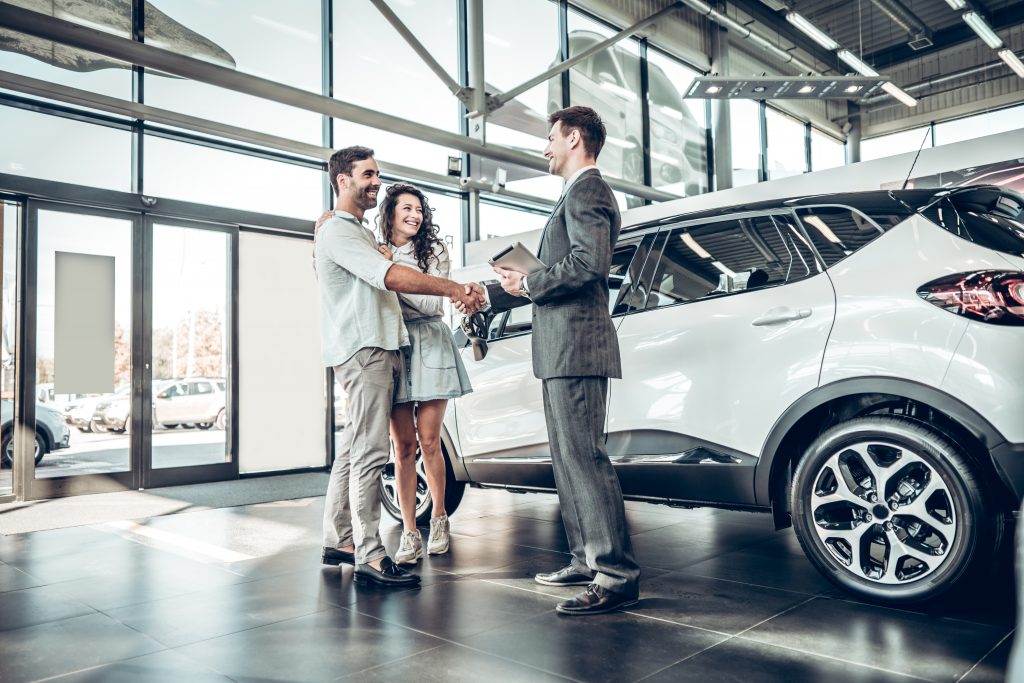 Buying a car can be seriously stressful. It is one of the most expensive purchases you will make all year, and you will likely be using it most days. Both literally and figuratively, you can't afford to get the decision wrong.
The problem with this is that there are countless different car manufacturers and models to choose from. You might imagine this decision is easier if you are passionate about automobiles, but in truth, it only makes it harder. When there are so many options, deciding which car to go home with can be overwhelming.
Therefore, you need to zero in on the purpose of your new car purchase, your specific criteria, as well as your budget. By doing this, you eliminate a lot of unsuitable cars and keep your choices on a shortlist.
Furthermore, to reduce stress, you should be sure to take regular breaks when researching cars, make detailed lists to prevent yourself from feeling overloaded, and shop around different dealerships for the best deals.
This is how to make the car buying process less stressful:
Create A Shortlist
When looking for a new car, it can be overwhelming with the amount of choice that you have on offer. This can make it really tough to even start the car buying process. To help makes things easier, start creating a shortlist so that when you begin your search, you can be more targeted.
Think of things such as the price range you want to stick to, the features you want to have, and how economical you want the car to be. This can help you build a useful list that will make it easier for you to find the car of your dreams.
Try to keep your shortlist down to a maximum of 5 different cars, as this will ensure that you have enough choice to find a good deal, but it will also ensure that you aren't spending a lot of time looking at different vehicles.
If you have the cash to spend, one of the best cars to put on your shortlist is the recent Range Rover Sport, which will be a great car for the adventurous of drivers, and is also suitable for families due to the amount of room that it offers.
To make yourself even more organized, you can rank your shortlist in order of how much you want each car. This will help you know what to prioritize first.
When you research your next car, reward yourself with regular breaks
When you fall down the rabbit hole of researching your next car purchase, it can be easy to spend hours scrolling through dealer websites, automotive forums, owner's clubs, and YouTube reviews for more information.
However, this can quickly become intense and create unnecessary stress. You cannot know everything about cars, so don't try and intake streams of information at once. Remember to take regular breaks in order to recharge, take your mind off of the buying process, and destress.
One way to do this is to play enjoyable games online, such as those at www.slots.lv/casino/video-poker. It can provide a welcome distraction and actually help your chances of making the right decision. When you distract yourself, your subconscious will continue to process the information, meaning that when you return to your research, you will have a clearer idea about which car to pick.
Shop around different dealerships
Another way to make the car buying process less stressful is to make sure you find the best deals possible.
This does not mean you have to run around frantically, working overtime to unearth the best possible deals in the country, but that you have a few options in your back pocket when it comes to negotiating a deal for a car.
The reason why having different deals available is important is because it gives you a stronger bargaining position. If you can walk away from a deal at any time, knowing you can always find a great deal elsewhere, then you will feel less stressed and more confident about negotiating with owners.
Make a list of your requirements
The more information you try to carry around in the forefront of your mind, the more stressed you are going to feel.
Instead, it is a good idea to break your requirements down into a written list, which you can refer back to during the buying process. This will narrow down the number of suitable cars you could buy and make the final decision easier to make.