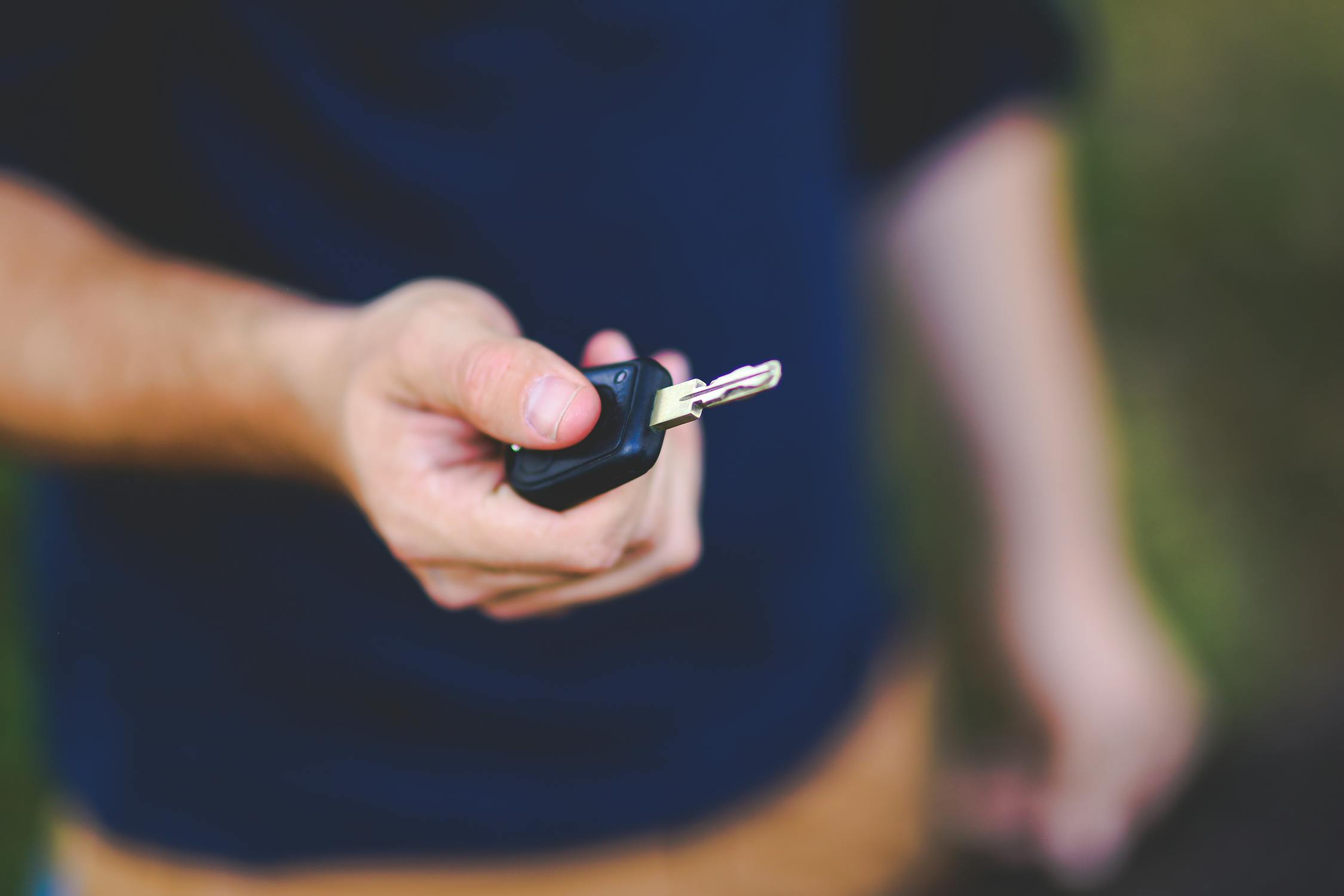 Did you know that more than 4 million Americans get locked out of their cars every year? Well, it can happen to anyone at any time and for various reasons. Lockouts can be very frustrating and may ruin your day, especially if you're in a hurry. While calling for roadside assistance isn't a bad idea, it is also not the cheapest option. Knowing how to unlock a car door yourself is a necessary skill that helps you save more time and money. Read on so the next time you lock yourself out, you'll know what to do. 
Common Car Lockout Situations
Before we discuss ways to unlock car doors, we first should go over why motorists are getting locked out of their cars. Some of the common car lockout situations include:
Leaving the keys inside the vehicle
Leaving the keys inside the ignition happens all the time when people are in a rush to do something else. There are times when you just want to grab something quickly, leaving your car with the engine still running, but you accidentally lock yourself locked out. Other times you don't even realize the keys are still inside the car as you lock the doors.
Losing the keys
It may sound stupid, but people often lose their keys. Some spend an entire day trying to look for it, only to end up being locked out of their car anyway. It can be annoying when this happens, but there's no need to panic.
Breaking the keys
Keys that are too old can break easily. Modern car keys such as key fobs are also more prone to damage. When the battery of the key fob dies or the computer chip inside is damaged, car doors won't open. And if you don't have a spare key, you may end up dealing with a lockout.
A broken car door
Old car doors may break over time due to wear and tear and may need to be replaced. Newer cars have a security alarm system that may automatically lock the doors when it detects a break-in attempt.
When you happen to end up in one of these situations, there are a few tricks you can do, including:
Using a String to Unlock Your Car Door
You can use a long and solid string like a shoelace, for example, to unlock your car door. This method works best on cars with traditional, post-type door knobs with a small knob at the top.
Disclaimer: This will not work on modern cars with electronic locks.
Here's how you do it:
First, tie a slip knot in the middle of the string.
Then use something flat and hard (screwdriver or piece of wood) and gently pry open a space between the car's body and the top of the front door.
Lower the slip knot into the car's cabin as you insert the string into the opening created. Make sure one end of the string goes out near the side mirror and the other end near the car's doorknob.
Pull each end of the string and adjust the slip knot until it is positioned around the door lock's knob.
Tighten the slip knot around the door lock's knob by pulling each end of the string even further.
Once the knot is secure, pull the knob upward and unlock your door.
Using a Rod or Wire Clothes Hanger
There's no universal way to unlock a car door as it may depend on the vehicle's make and model. While using a rod won't work on older cars, it is more effective in unlocking power lock doors that have their lock buttons on the armrest.
Use something flat and hard (screwdriver or piece of wood) and gently pry open a space between the car's body and the top of the front door. You don't want to damage your car, so exercise caution.
Once you create an opening, slide the rod inside the car's cabin.
Unlock the door by using the rod to slide or push down the car's door-lock flipper or button.
Tips to Avoid Getting Locked Out
Save yourself from unnecessary hassle and follow these simple reminders to prevent future lockouts:
Always bring a spare key — Having a spare key will solve most of the car lockout scenarios mentioned above, except maybe for the broken car doors.
Check your car keys when leaving the vehicle — Make it a habit of securing your keys before locking the doors. It is a simple and effective way of avoiding future lockouts.
Give someone you trust a spare key — Sometimes, you just can't help but lose your keys. Giving someone you trust a spare key may help you if you lock yourself out in the future.
When to Call a Locksmith?
If you still can't unlock your doors after you've tried every option available, perhaps it's time to call for help. Depending on your location, a locksmith may charge you around 60$ – 85$. Some auto insurance covers car lockout services. For more convenience, consider adding car lockout services into your auto insurance now.
Related: How to Find the Perfect Auto Insurance in Oregon: A Guide
Bottom Line
You'll never know when you'll find yourself in any of those lockout situations. Knowing how to unlock your door using the string or rod methods can save you up to 80$ for locksmith services. But if you follow the tips of avoiding lockouts, you wouldn't have to go through all the trouble of unlocking your doors in the first place.
Nonetheless, if all else fails, there's always roadside assistance you can rely on 24/7.