Land Rover has revealed its new Range Rover Sport SV, a high-performance flagship that will replace the previous SVR and rival top-end high-performance SUVs
This potent new offering drops the letter 'R' from its nameplate as well as the supercharged 5.0-litre V8 developed by Jaguar Land Rover. In its place sits a twin-turbo 4.4-litre V8 engine with mild-hybrid technology borrowed from BMW. It produces a potent 626 hp (467 kW) and 750 Nm (553 lb-ft) of torque. Activate the Dynamic Launch Mode and you get an additional 50 Nm (37 lb-ft) of torque to sprint to 100 km/h (62 mph) in 3.6 seconds.
The transmission has also been given a makeover, with the eight-speed auto now featuring a bespoke SV calibration, and there's a locking rear differential on the rear axle and a centre-locking differential for off-road applications too.
During the first year of production, Land Rover will sell the speedy SUV strictly as an Edition One, which is "only available for select clients to order by invitation". Should you be lucky enough to get one of these, you will get 23-inch carbon fibre wheels as standard which sheds 35.6 kg from the 2,560 kg SUV. Should you have a fondness for carbon fibre, you can now add the carbon ceramic brake package which sports massive 440mm discs (equal to the biggest in the business).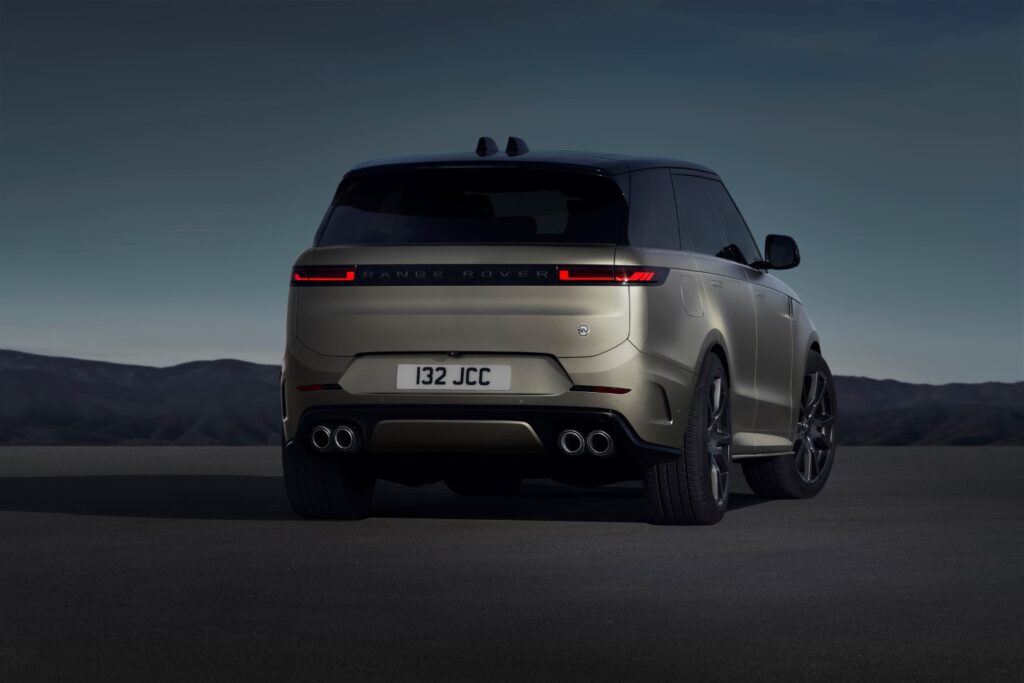 Land Rover has created a bespoke SV driver mode alongside the existing on- and off-road modes that optimise all the SV's hardware for fast on-road driving. This specific mode is able to be selected by a standalone control on the bespoke steering wheel that features illuminated paddles and a smaller and thicker rim.
You will also find a bunch of bespoke finishes inside the cabin including the use of a new smoked chrome finish for all the interior highlights and unique carbon fibre trim. One of the stand-out features inside has to be the 19-speaker Meridian sound which includes pulse generators in the seats. Rather than just pulsing vibrations through your back whenever bass comes through the speakers, clever software and algorithms sense when sounds coming from the speakers might elicit a subsonic vibration in real life through four very precisely controlled haptic drivers in each seatback. 
On the outside, the changes are more subtle but you will notice some restyled front and rear bumpers, side skirts and a carbon fibre bonnet. Some might think this is too subtle compared to the outgoing SVR but it has been done deliberately to come across as more sophisticated and stylish.
Land Rover is confident that this new performance flagship will be able to rival competitors that were once in a class above, but customers have certainly spoken with the full 12-month allocations for the Edition One already sold out.