Are you interested in giving your motorcycle a unique look? Are you looking for custom motorcycle exhaust tips to increase your motorcycle's performance and add a stylish touch?
If so, then you need to check these companies that offer a range of exhaust components.
You can make it unique or opt for something standard that won't stand out too much. Below, we provide a guide to finding a reliable exhaust tip company.
Keep reading to learn more!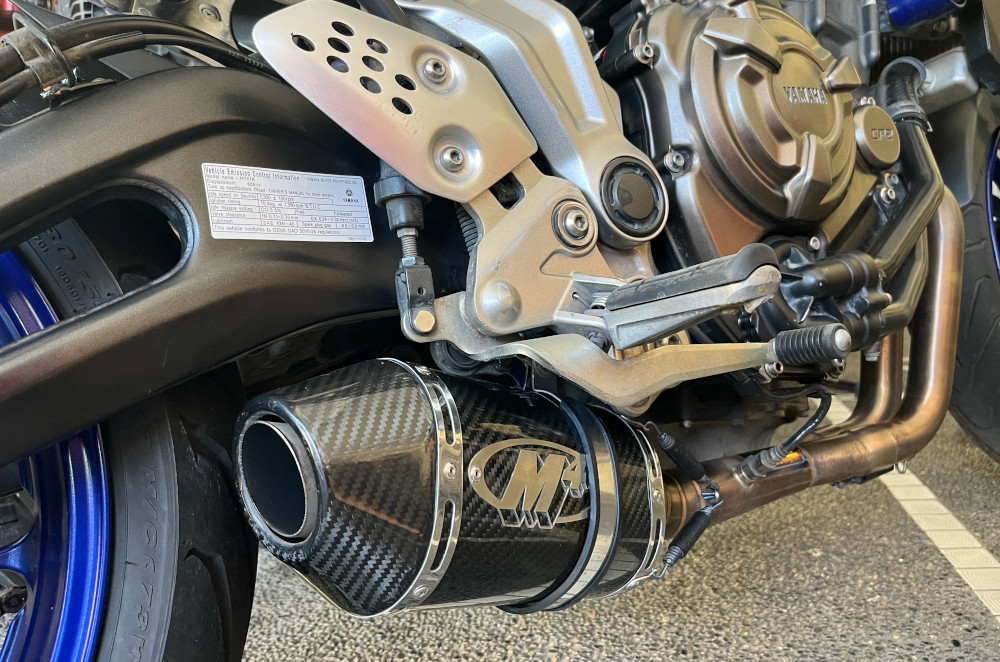 Top Trends in Custom Motorcycle Exhaust Tips
Customizing a motorcycle is a way to make it unique and reflect the personality of its owner. One key aspect of customization is the exhaust, and there are endless options to achieve a unique look. Here are custom motorcycle exhaust tips to consider.
Short Staggered Exhaust
The design features a shorter length than traditional exhaust pipes, which gives the bike a more compact and sleek look. It adds a touch of aggression and attitude to the appearance. With a staggered design, the pipes are positioned at different heights, creating a staggered effect that adds visual interest.
High-Mount Exhaust
The High Mount Exhaust offers a deep and aggressive sound, adding to the riding experience. With its stainless steel construction and variety of finish options, it can be customized to complement any motorcycle's style.
Dual Slash-Cut Tips
These tips feature two angled cuts on either side of the exhaust pipe, creating a dramatic and commanding look. Not only do they add a unique aesthetic to the bike, but they improve the performance of the motorcycle.
The dual slash-cut design allows for better airflow and sound, creating a deeper and more aggressive tone. This is especially appealing for riders who want to make a statement on the road.
Exhaust Wrap
Exhaust wraps help to reduce heat radiation, protect nearby components, and enhance the bike's performance. Additionally, the wrap can come in a variety of colors and patterns, allowing riders to add a personal touch to their bike's design.
Spiral Exhaust
With its distinct and intricate spiral design, this type of exhaust tip is sure to turn heads on the road. Not only does it add a unique touch to the look of the motorcycle, but it also allows for an increase in performance and improved exhaust flow.
Burnt Tips
These are often made from stainless steel or titanium and feature a dark, smoky finish that resembles the look of a burnt metal. This unique appearance adds a touch of edginess and ruggedness to any motorcycle, making it stand out in a sea of traditional exhaust tips. Furthermore, the burnt tips can enhance performance by allowing for better airflow and reducing back pressure.
Sharkmouth Tips
The style exhaust tip features a jagged shark-like opening that adds a fierce and aggressive look to any bike. Whether you're riding a classic chopper or a modern sports bike, the addition of Sharkmouth tips is sure to turn heads and set your ride apart from the rest.
Exploring the Benefits of Custom Exhaust Tips for Motorcycles
Custom exhaust tips are a popular modification for motorcycle enthusiasts, and for good reason. There are many benefits of adding custom exhaust tips to your motorcycle.
Enhance the Appearance of Your Bike
Custom exhaust tips for motorcycles not only serve a functional purpose, but they have the added benefit of enhancing the appearance of your bike. These exhaust tips come in a variety of styles, materials, and finishes, allowing you to find the perfect match for your bike's aesthetic.
With sleek and stylish designs, these custom tips can elevate the look of your motorcycle and make it stand out from the rest. Whether you prefer a classic chrome finish or a more modern matte black, custom exhaust tips provide a unique and personalized touch to your bike.
Improve the Performance of Your Motorcycle
By replacing the stock exhaust tips with a custom one, riders can experience a noticeable difference in their motorcycle's performance. These custom tips are designed to allow for better airflow, which results in improved engine performance.
This means higher horsepower and torque, leading to a smoother and more powerful ride. Plus, it improves fuel efficiency, helping riders save money on gas.
Produce a More Aggressive and Satisfying Sound
A motorcycle's exhaust sound is a defining characteristic and can make a huge impact on the riding experience. With custom exhaust tips, riders can customize and enhance the sound of their bike, making it stand out from other bikes on the road.
The deep growl and rumble of a custom exhaust add a touch of personality to the bike and bring a sense of satisfaction and excitement to the rider.
Choose and Install Custom Motorcycle Exhaust Tips
Custom motorcycle exhaust tips can not only enhance the look of your bike but can also improve performance and sound. However, choosing and installing the right ones can be a daunting task. To make the process easier, here are key ways to consider when selecting and installing custom motorcycle exhaust tips.
Decide on the Style and Design That Best Suits Your Bike
When it comes to air filters for motorcycles, it is important first to decide the style and design of your bike to choose the right exhaust tip. This will ensure that the exhaust tip not only fits perfectly but complements the aesthetic of your ride.
Research Reputable Brands and Read Reviews
Researching reputable brands allows one to compare the features, durability, and performance of different options available in the market. Reading reviews from fellow riders who have already used the product provides valuable first-hand experience and helps in making an informed decision.
Properly Measure and Fit the Exhaust Tip
To begin, measure the diameter and length of your exhaust pipe to ensure a perfect fit. Then, check the compatibility of the chosen tip with your bike's model and brand. Install the tip and make sure it aligns with the exhaust pipe and is fastened.
Consult With a Professional
These individuals have the experience and understanding of the mechanics and design of different motorcycles. They can ensure that the installation is done correctly and safely, preventing any issues or damage to your motorcycle.
Give Your Bike Stylish Motorcycle Exhaust Tips That Set You Apart on the Road
Adding custom motorcycle exhaust tips is a great way to give your bike a unique and personalized look. Whether you prefer a flashy or subtle design, there are endless options to choose from.
So don't settle for a boring exhaust; upgrade yours today and stand out on the road.
Make sure to browse our site for more articles.