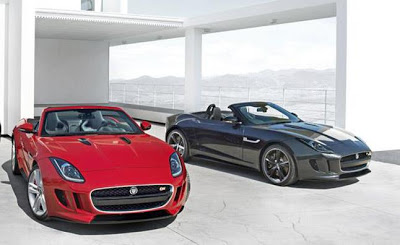 The Jaguar F-Type Coupe offers an exciting driving performance, dynamic handling and a stylish design to compete with the best cars in its league. An idyllic sports car, the F-Type provides the driver with an excellent driving experience and will make you want to highly praise this car. Whether you're leasing this car for a short period of time, or you've decided to invest in one yourself, you're sure to think highly of this sporty coupe.
The exterior of the Jaguar F-Type is stylish, sleek and sporty, complete with an elongated bonnet and an easily recognisable shape, while the luxurious interior boasts a modern design of slimline seats, a comfortable cabin and all the latest technology to help you take charge when driving. The angular shape of the car makes it a truly unique sight to behold, and one that can be admired either from afar or up close and personal.
Some of the most notable exciting features of this vehicle include Bluetooth, Meridian™ Sound System and an Active Sports Exhaust.
The Jaguar F-Type, is speedy, stylish and an absolute dream to drive.