Have you been considering the purchase of a MINI but wanted to know what it's really like to own one? In this article we will survey feedback from owners and drivers of MINI's so you can get first-hand data from those that own one or have spent time driving one of these intriguing little cars. Before we get started, however, we want to thank Edmunds for sharing their wonderful statistics on 2013 MINI Cooper owners and reviewers.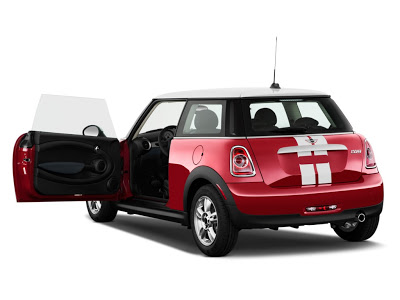 First, reviewers agree that the 2013 Mini Cooper is one of the most fun-to-drive models in its class. They stress the outstanding cornering capabilities and small size as being strong positives. One reviewer referred to it as "the go-kart that I never had as a kid" and other reviewers extol the wonderful gas mileage (28/36 mpg) and the exterior design as being important reasons they purchased a MINI.

There are three four-cylinder engines available in the MINI's and according to the folks at MINI of Baltimore, MD some consider the standard engine (121 HP) underpowered for hill climbing and highway passing. This does not appear to be a problem for the Cooper S (181 HP) and John Cooper Works (208 HP) models, however. Each version of the MINI is available with either a six-speed manual transmission or an optional six-speed automatic. Most reviewers preferred the standard transmission which is not surprising given the sporty aspect of MINI's.
Most all reviewers like the retro looks of the Cooper interiors, especially in the Cooper S and John Cooper Works models but complain that the design negatively impacts functionality to a small degree. For example, several comment that the switches for the windows and doors are located at the bottom of the center dash stack and this makes them difficult to reach. Critics also complain that some of the interior labels are difficult to read and are also frustrated that the stereo, climate and navigation systems are not the easiest to program.
The Cooper comes standard with a USB port, Bluetooth and HD Radio, which is really good for a small car. Sophisticated infotainment and GPS navigation systems are available also as options. All the MINI's have Cooper seat belts for four but some comment the rear seats are really best for just for children or packages.
Overall, reviewers like the 2013 MINI Coopers a great deal but report a few issues with some of the fittings. Our advice to you is to try one out and see what you think. Personally, we think the MINI is a really fun, sporty car and take all the disadvantages that are reported as being issues that we can easily live with.