In case you didn't know, Pinterest is an awesome way to check out photos of sports cars. Carhoots have over 2 million followers so we thought it would be cool to share the top 5 pictures with you every month.
Mclaren P1
One of the most talked about supercars of 2013 since it's unveiling at the Geneva Motor show is fabulously shot in black and white! Awesome!
Danish made, Zenvo ST1 one of the meanest cars on the roads with its angry stare!
















Renault Dezir Concept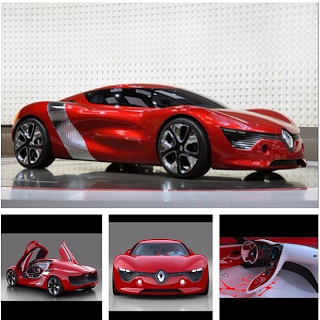 The Renault Dezir is only a concept right now but we seriously hope this bad boy goes into production soon.


























Aston Martin AMV10 Concept
Another concept car sent Pinterest fans crazy with excitement with this Aston Martin AMV10 being pinned! This would be seriously cool!














Bugatti Veyron
We couldn't have a list of the coolest super cars on Pinterest without giving you a Bugatti! This is one of many incredible Bugatti images but this one seems to have been given a special touch by a fan.
If you want to check these carhoots guys out you can visit their site at www.carhoots.com or you can check their Pinterest account out at www.pinterest.com/carhoots.