xXx Performance have gone and turned a Audi R8 V8 into an absolute beast with their latest package.
Twin-turbo system with Garret turbochargers
Custom exhaust
Bespoke charge-air cooler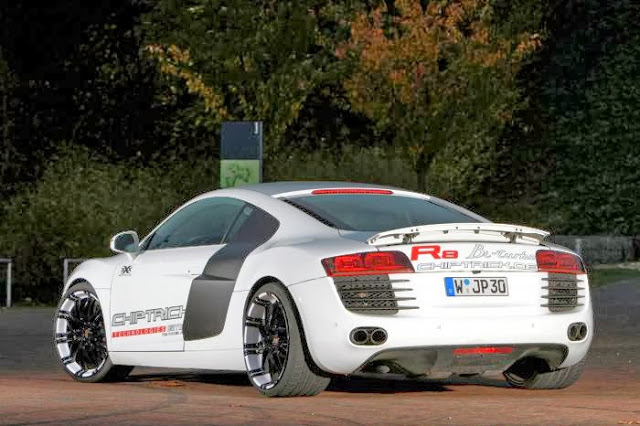 Their offering comes in three stages ranging from 590 hp all the way up to 707 hp. Obviously we are interested in the stage 3 kit and this bonkers performance hike means you will hit 100 km/h in just 3.6 seconds. Remember the standard Audi R8 4.2 FSI only offers 420 horses so this is a massive jump. This particular car has had the fairly ostentatious 20″ Oxigin 14 Oxrock wheels fitted but apart from that, this is a proper supercar with outrageous performance from a V8 and some sleek carbon bits and pieces added on.