xXx Performance Slam Orange Accented Audi R8 To The Ground
We have seen xXx Performance take a V8 Audi R8 and tune it to over 700 hp but now we see their latest work which is quite possibly the lowest and meanest looking road-going R8 out there today.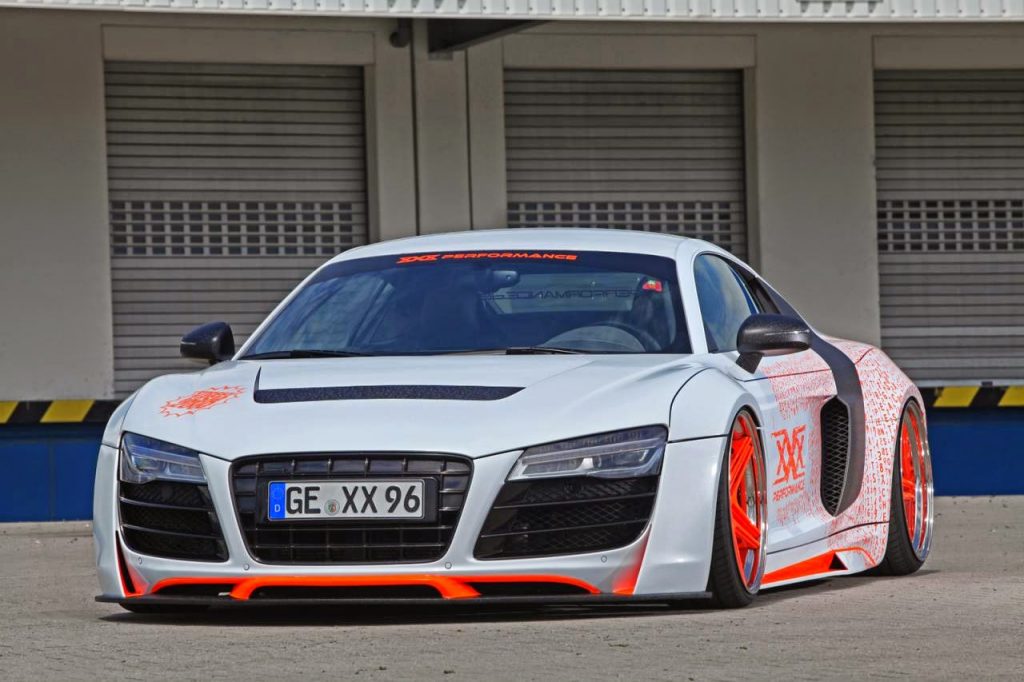 They have made the body of this R8 a healthy 40mm wider at the front and in insane 70mm wider at the back. The stock wheels were replaced with some deep concave 20″ FS-Line orange rims by Schmidt and then wrapped them in the sticky Hankook S1 tyres. The same orange from the rims is splashed onto the side skirts, rear diffuser, front splitter and side mirrors. The most noticeable mod on this R8 is the ride height. It has been lowered so much that it would almost make it impossible to use on a normal road. Practical? Most certainly not! Epic? Hell yes!