Vorsteiner BMW M3 and M4 Front Spoiler
We saw some leaked renderings of Vorsteiner's BMW M4 carbon kit a while back but now we get the official release from the tuner themselves regarding their epic front spoiler for the two new M cars.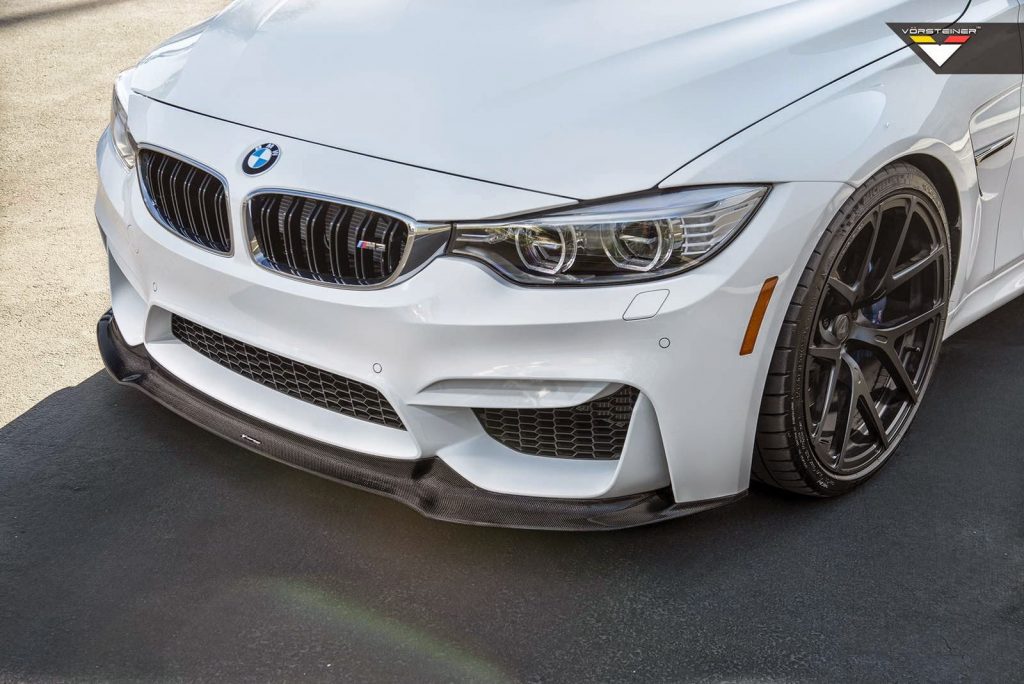 Once again it is not only here for looks but it also serves an aerodynamic purpose to increase downforce at the front end. Order books have opened but if you patient (wait one week) then you can get yourself both the front spoiler and rear diffuser.