New Audi S8 Plus Packs 605 Horses And 305km/h Top Speed
Audi has just revealed the bonkers version of the S8 called the S8 Plus and as you can expect it offers some very impressive numbers. The 4.0-litre twin-turbo V8 has been tinkered with and now pushes out 605 horsepower (85hp increase) and 700Nm of torque with an overboost function capable of upping it to 750Nm. This extra power has been achieved by adding a new ECU with speed and charge pressure boosting and thanks to this, the big brute of a car can hit 100 km/h from stand still in just 3.8 seconds and go all the way to a de-limited top speed of 305 km/h. If you want to hit this top speed, you will have to opt for the Dynamic Package and this includes massive carbon-ceramic brakes and a very shouty exhaust note.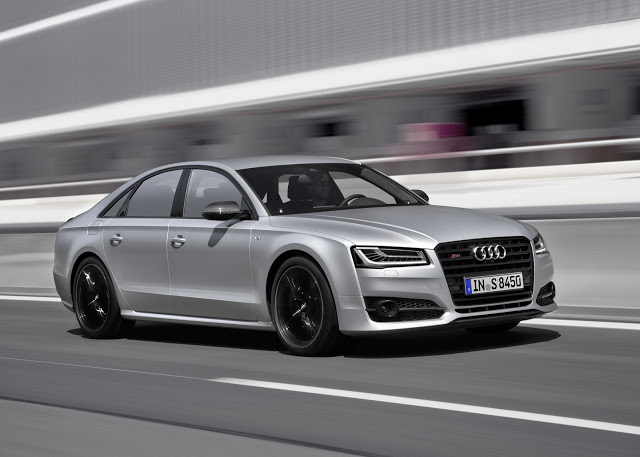 Cosmetically, the Audi S8 Plus can be distinguished by the darkened tail lights and the gloss black diffuser but the matte 'Floret Silver' paint is exclusive to this model too. Customers can choose many of the bits and pieces around the car in carbon and the interior features contrasting red stitching on full-black leather. This is one seriously fast luxury sedan and although it will only be available in normal wheelbase, I can see many high-profilers purchasing this because it has such insane performance. It will be available starting at the end of November with a base price of €145,200 (about $157,000) in Germany.