McLaren 570S Spider And GT Coming Around 2017
A fresh report has mentioned that the new McLaren 570S Coupe will be joined by a practical GT version and an open-top Spider in the near future.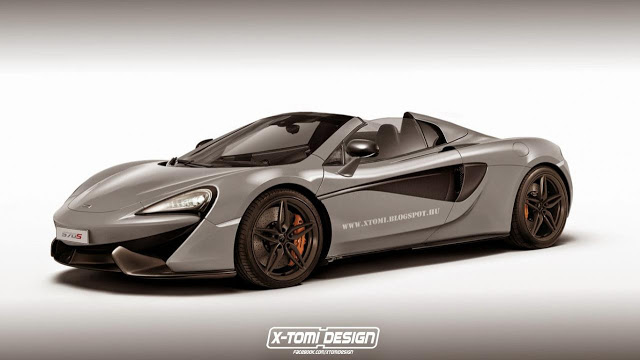 We knew that the Sports Series was getting two more body styles already but now it seems to have confirmed that one will be a Gran Tourer version (focusing on practicality) and the other will be the Spider which will likely have identical figures the the Coupe and look very much like the rendering above. This Spider is expected to arrive in 2017 and the GT will apparently be before that so I am sure we will see some spy shots of the testing mule very soon.