I recently attended the launch of the new Maserati Ghibli and although one or two of them have been delivered already, Maserati SA still needed to make things official with the South African media.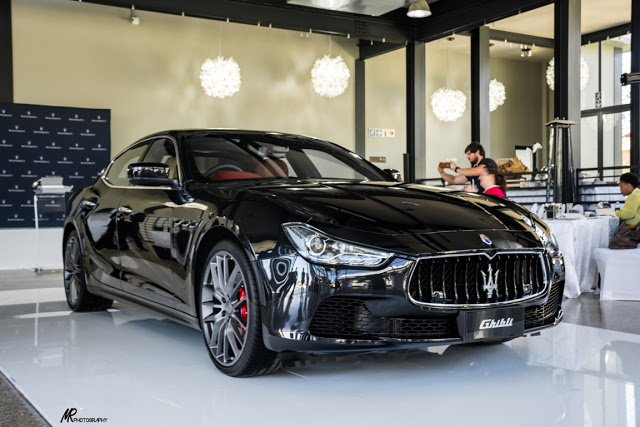 As it was a launch, I will keep things short and sweet and share the basic specs and pricing on the various models. I will be behind the wheel of the Ghibli in the very near future and will thus have a lot more to talk about then.
Ghibli Diesel
Although I have not heard the diesel model myself, Maserati are claiming that they got the sound equation right with what it calls the Active Sound system. It uses two sound actuators near the tail pipes to accentuate the engine's "most distinctive tones."
V6 Turbodiesel
202kW and 600 Nm of torque
0 to 100 km/h in 6.3 seconds
6L/100km consumption
First ever diesel Maserati
Base Price: R1,370,000
Ghibli
Twin-turbo V6
243 kW and 500 Nm of torque
0 to 100 km/h in 5.6 seconds
Base Price: R1,322,000
Ghibli S
Twin-turbo V6
301kW and 550 Nm of torque
0 to 100 km/h in 4.8 seconds
Top speed of 285 km/h
Base Price: R1,622,000
All models come with 3 year unlimited mileage warranty, 5 year 100,000km service plan.
Thanks to Marc Rudman Photography for coming along to the event and snapping these shots of the Ghibli S. The car looks fantastic in black and these wheels finish off the package superbly!