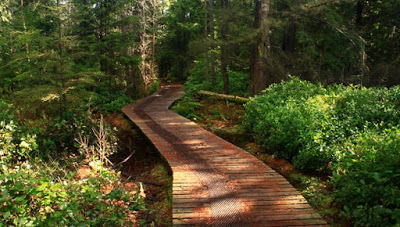 There's something to be said about strapping on your backpack and leaving it all behind for the great outdoors. Hiking isn't just a great way to stay in shape. When you can escape the daily grind for Mother Nature's best trails, you can boost your mood, relax the mind, and even improve cognitive functions. It's no wonder that so many people are beginning to make their holiday plans around the world's best hiking destinations. In terms of mountain views and Oceanside walking trails, there's no better place to visit than British Columbia. The Lower Mainland is full of some of the best single- and multi-day adventures in the world.
Though Vancouver is certainly the main draw for international visitors, there's plenty to see away from this particular urban centre. In the heart of the wilderness, there are challenging hiking trails that promise to reveal the true beauty of the province. Most of these trails are about one to two hours away from the city in what's called the Delta region, which forms part of Greater Vancouver. Without reliable forms of transit connecting Delta's largest communities (like Tsawwassen and North Delta) to the top hiking destinations, visitors will need to rent a car to explore this part of the province.
Tsawwassen car rental companies are a mainstay of the area, and the superior customer service of companies like Delta Car Rental makes repeat customers of even local residents. It's because they deliver on efficient and convenient service that puts you in touch with reliable vehicles as quickly as possible. Their sedans and vans will get you to the best trails and loops in the area, as well as the Tsawwassen ferry terminal, should you decide to check out the Island for more hiking practice. Before you book your holiday, check out Deltacarrentals.ca to see the affordable rates available this summer.
Once you have the steering wheel of a Tsawwassen car rental under your hands, you can get to Boundary Bay Regional Park. Located just north of the United States border, it's considered an easy trail for most hikers. But what it lacks in challenging climbs it more than makes up for it in beauty. A gravel path follows the Boundary Bay beach until it turns into the narrow dirt path of Raptor Trail.
Burns Bog in the Delta Nature Reserve is another simple hike encompassing over 40 kilometres of the largest domed peat bog in the world. You can discover this sensitive eco-system by walking the two main loops. For a little more challenge, check out North Delta Watershed Park. It has a slightly steeper incline than both Boundary Bay and Burns Bog, so much so that it attracts mountain bikers in addition to curious walkers to its trails.
Or escape the Delta region entirely, and explore as much of the Trans Canada Trail as you can during your summer vacation. Where you go is up to you, as long as you have the name of a Delta BC car rental you can rely on. Use them to book a vehicle that will get you to the best trails in the area. The top car rental Tsawwassen has to offer will afford you the freedom to stretch your legs in the most beautiful parts of the country.