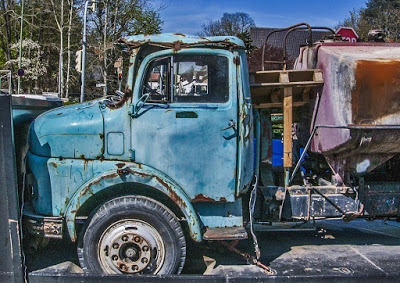 While the traditional concept of a pickup is as a tool that's good for little more than getting dirty and dinged-up while hauling manure, more and more consumers are now adopting them as their commuter or family vehicles, moving them further away from their workhorse roots. These days, anyone with money to burn can buy a truck that isn't just powerful, but fuel efficient and luxurious too.
We've narrowed down the list and picked out five bank-busting beasts that offer a lot for a pretty penny.
5. Ram 2500 Power Wagon Laramie
The iconic Power Wagon name dates back to the 1940s in Mopar truck lore, and today, it's Ram's range-topping 2500 Heavy Duty model, starting at $57,040. While the available wood and leather interior is downright elegant, outside it's strictly business. A standard 6.4 liter Hemi V8 is good for 410 horsepower and a 9,150 pound towing capacity making it one of the most capable pickups on the road.


4. Ram 3500 Limited Crew Cab 4×4
The toughest, most powerful, and most luxurious truck Ram offers is the 3500 Limited, which will set consumers back a cool $59,170. Available in a ton of different trims that start at just $31,000, but you get a standard 5.7 liter Hemi V8 engine with automatic six-speed gearbox. If you're after more torque, a 6.7 liter inline-six Cummins Turbo-Diesel is available for an additional $8,995, meaning an oil-burning Limited will easily run you well into the $70,000 range.
3. GMC Sierra 3500 Denali DURAMAX 2WD
One step above the GMC Sierra 2500 HD Denali DURAMAX is its slightly-bigger brother, the 3500 HD Denali DURAMAX, which tallies up at $61,975 with the turbo diesel engine in place. With options like all-wheel drive, dual-wheels and a host of truck accessories, the range-topping GMC can also flirt with that $70,000 mark. In fact, this is the most powerful Sierra truck ever to hit the market, so be sure to take a look next time you're feeling flush.
2. Ford F-150 Platinum SuperCab
Ford's big bet on putting its best-selling F-150 on an aluminum-intensive diet has officially paid off, the company's new range-topping F-150 Platinum Super Cab will start at around $60,000, and will top out well over the $70,000 mark. For those who want the luxury of a Mercedes, but still want to be able to tow a boat or trailer, look no further than the Platinum Ford.
1. Ford F-450 Platinum
Finally, at the top-end of the pricing spectrum, we find the most punishing pickup on the road, the Ford F-450 Super Duty Platinum. This truck starts at $64,967, and is the range-topper in terms of trim and model options in the Super Duty lineup. Enthusiasts can get all the extras found on the F-250 and F-350 Platinum packages, but with a way wider posterior and incredible towing capacities to boot. Naturally, that 6.7-liter PowerStroke V8 engine will supply horsepower and torque in hearty amounts, ensuring that anyone's investment of nearly $70k will be well worth it and making it the most expensive truck out there.