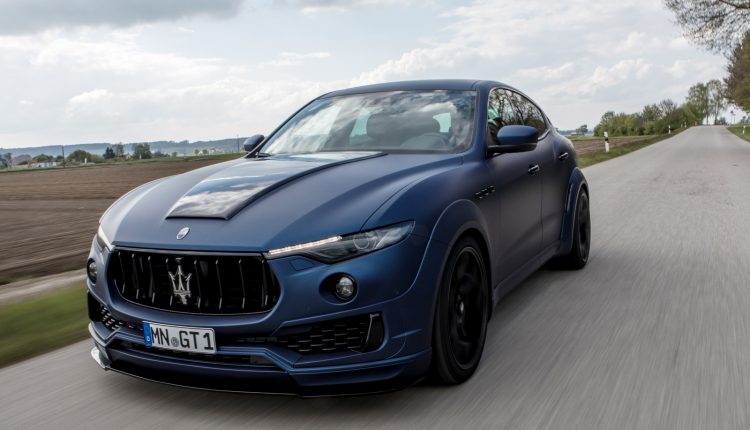 Almost a month ago we saw the first iteration of Novitec's Maserati Levante program but now the tuner has given the Italian SUV a serious attitude adjustment.
Nothing has changed under the hood (from the last time) so the 3.0-litre twin-turbo V6 pumps out 494 horsepower but now it looks like it packs almost 500 ponies too.
They have gone with the wide body approach which adds 4-inches of width to the machine making it wider than a Hummer H2. Novitec's 22-inch alloys sit very snugly under those inflamed arches thanks to some sir suspension which lowers it by an inch.
The kit also includes front and rear spoilers, diffuser, side skirts, hood scoop etc. and they have wrapped up the look with a matte blue 'paint' job.