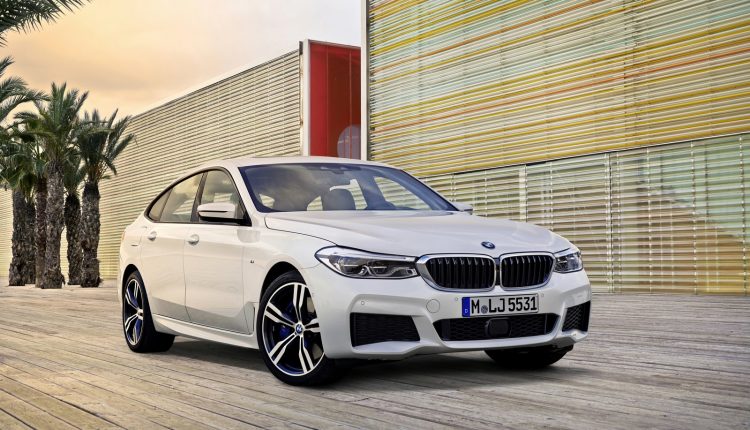 We saw some leaked shots late yesterday of the new 6 Series GT but now we have all the official information including photo's and video.
The initial feeling is that the designers have made enough changes to make it a lot less ugly and from the front it is actually rather attractive. What has changed and what is new from the 5?
Car is longer at 5,091mm but lower by 21mm
The horrific tailgate from the 5 has been lowered by 64mm (good work)
Larger grille flanked by LED headlights as standard
Frameless windows
Wraparound taillights with 3D styling elements
Freestanding 10.25-inch iDrive display (voice and gesture control)
Semi-autonomous driving is an optional extra
Under the hood you have the option of three different engines.
630i
2.0-liter four-cylinder that produces 190 kW and 400 Nm of torque
0 to 100 km/h in 6.3 seconds
640i
3.0-liter six-cylinder engine that produces 250 kW and 450 Nm of torque
0 to 100 km/h in 5.3 seconds (when equipped with xDrive)
630d
3.0-liter six-cylinder that produces 195 kW and 620 Nm of torque
0 to 100 km/h in 6.0 seconds with AWD
The car will be arriving in South Africa in November but we will not be offered the 630i.
BMW 640i Gran Turismo M Sport