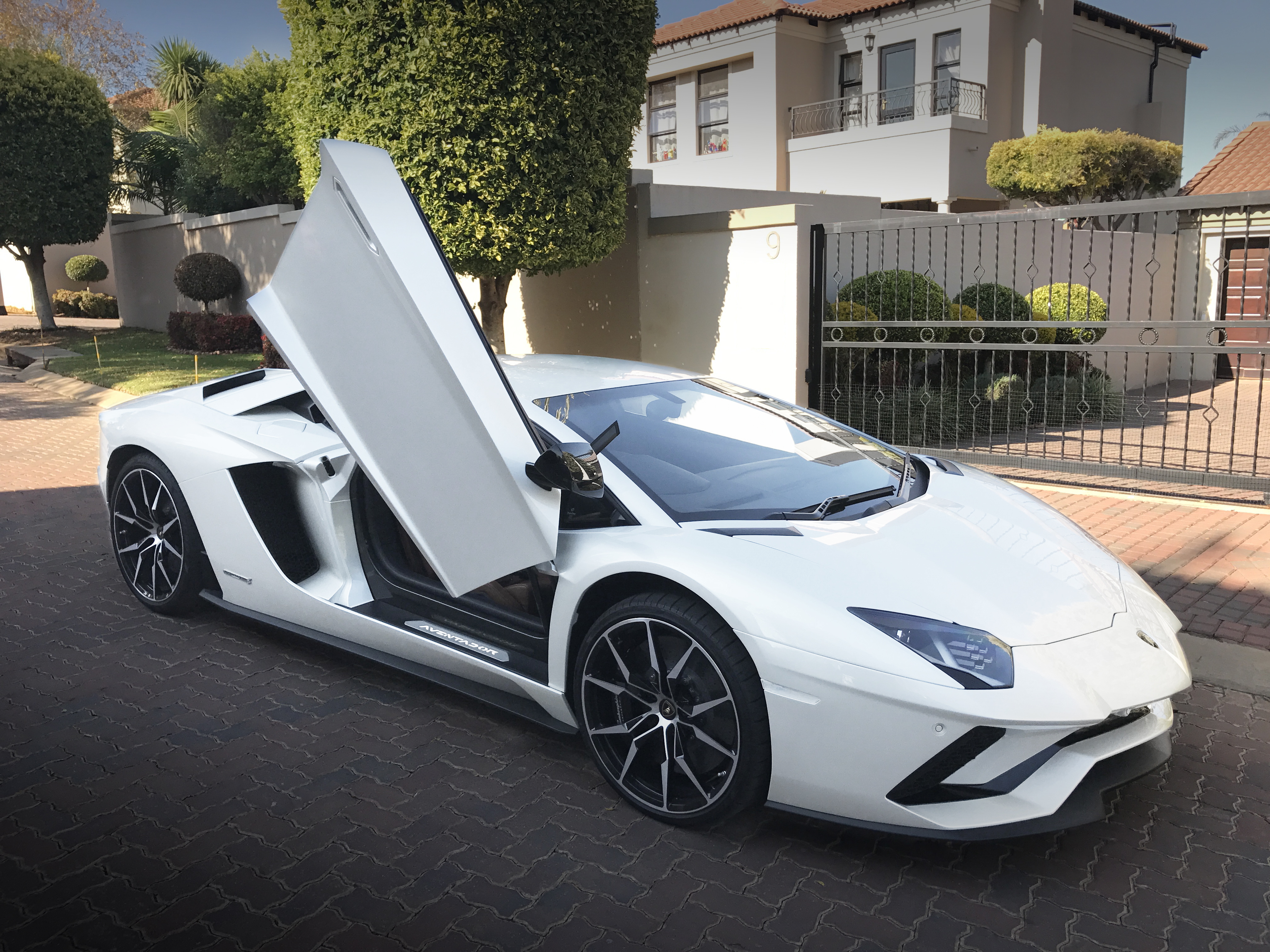 When Lamborghini took the covers off the 'facelifted' Aventador aka the Aventador S, I thought wouldn't it be incredible to get behind the wheel of the V12 raging bull for a test. Well thanks to Lamborghini Johannesburg, this came to fruition and I spent the whole day behind the wheel of the most expensive car currently on sale in South Africa.
Where does one start with driving one of the most insane cars on sale? Well let's talk performance numbers first. The previous Aventador packed a 6.5-litre naturally aspirated V12 pushing out 690 hp (510 kW) and 690 Nm of torque allowing it to hit 100 km/h in just 2.9 seconds and go all the way to 354 km/h*. The Aventador S features the same V12 powerplant but has been massaged to produce an extra 40 horsepower taking it to 730 horses with the same amount of torque. The sprint time has remained unchanged and while the Porsche fans talk a lot about the Turbo S beating the Aventador they need to remember one thing; it's not a Lamborghini.
Before I talk about the drive, what else has changed from the first generation Aventador to this?
You now get four wheel steering with permanent four wheel drive
Slightly updated suspension controlled by the Lamborghini Dinamica Veicolo Attiva unit
The LDVA has four selectable modes – Strada, Sport, Corsa and Ego
Carbon ceramic brakes come standard
130% more downforce
Right now that we have that out the way what about the looks of the thing? Well to start it is a Lamborghini so does it look insane as they always do? Without a shadow of doubt. The nose has been redesigned to include two new air ducts and you get a noticeably bigger front splitter. The side profile has not changed much but the rear is significantly different thanks to a new rear diffuser with vertical fins and the three single exit exhaust tips wrapped in a hexagonal-like cover.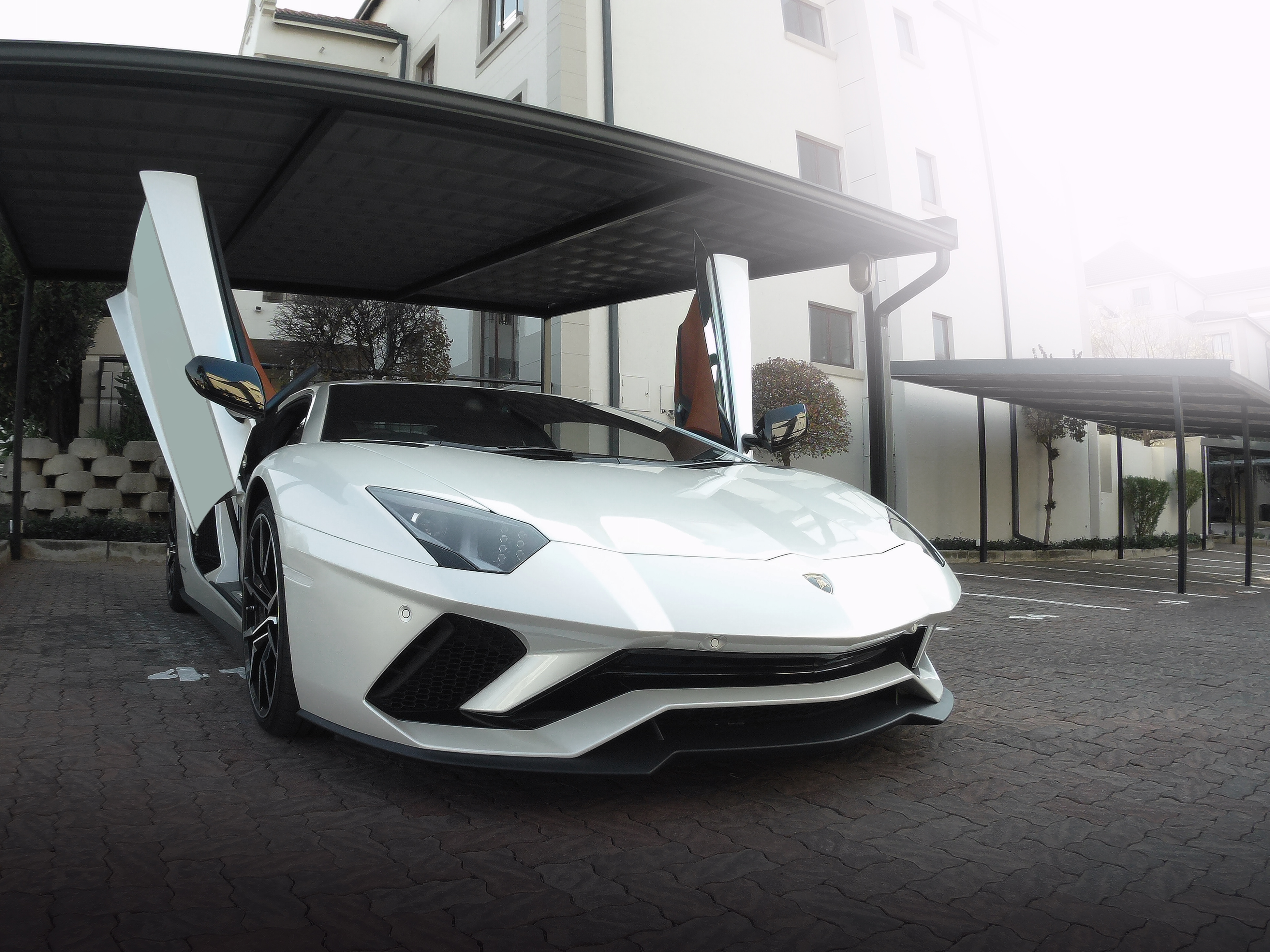 This particular car was finished in a hue known as Balloon White and if you have the chance to see it I urge you to do so. It is two (or more) different colours depending on the position of the sun or if you are indoors and it shows off the angry lines magnificently. When the active rear wing pops up while driving you even get a pearlescent glimmer off the wing into the rear-view mirror to remind you that you are in something very special.
Getting in and out of the Aventador S is not an easy feat since it is lower than a snake's belly but I actually found it less of a mission than that of the BMW i8. The superbly sexy scissor doors are not only practical in tight parking spaces but also ensures that you are seen by absolutely everyone (if that floats your boat). The interior remains mostly unchanged but you do get a new TFT digital dashboard which changes depending on which LDVA mode you are in.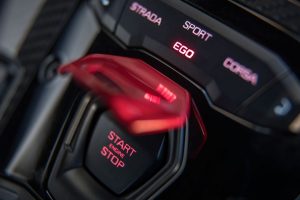 You fire her up in the same 'fighter jet' style as you did in the previous car but when the V12 barks to life you notice just how much they have changed the exhaust setup. The starter motor spins and then it feels like the whole world around you is shaking. Pop it into first gear with a pull on the paddle and you start to move in the R9 million machine. Strada mode is your most comfortable mode (improved from previous gen) followed by Sport and then Corsa. Each changes the powertrain (throttle response), steering and suspension setup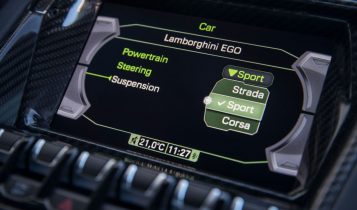 for different situations. EGO mode is a new mode for the Aventador S and although it gives off a very narcissistic connotations it is simply a mode where you can choose your ideal setup. You no longer need to be kicked up the backside every time you change gear because you want the maximum throttle response from Corsa mode. Strada is very tame and the exhaust is rather subdued (if you don't accelerate hard) but flick it into Sport and that new exhaust system sparkles to life as you go over 3000 rpm giving you instant goosebumps with that famous V12 shout. Downshift at pretty much any speed and the overrun snap, crackle and bang is enough to give anyone a serious wake up call. Even the driver and you are expecting it. I was completely blown away by the exhaust noise and because of this, you find yourself shifting more than you should just to hear the aural astonishment.
At nearly 5m long. the Aventador S is a large piece of kit and you do feel this sitting in some traffic situations but turning (at low speed) is dealt with in ease thanks to the new four-wheel steering. In simple terms it turns the rear wheels in the opposite direction to the fronts up to a maximum of 3.0 degrees at low speeds, while at higher speeds it turns them in the same direction by up to 1.5 degrees. The switching 'window' is between approximately 125 km/h and 135 km/h and even though you don't feel it doing it's thing, I was unfortunately not able to locate a high-speed corner to test this out properly.
They retained the controversial single-clutch paddleshift gearbox as before which annoyed many but the Aventador was not developed to be a daily driving comfortable car like the Huracan was. It was built to assault the senses and I personally feel that the double-clutch cars these days miss out on this back-punching sensation when shifting a single clutch box. It throws you forward before slamming you right back in your seat which adds to the entire theatre of the machine. Yes of course it does get a bit much after driving it the entire day which takes me on to the next point. This is a car for special occasions and if you drive it often or too much, you may get tired of it because it is so intense. Thanks to combination of the sound, stiffness of the ride and the speed of the thing I had a full blown headache at the end of the day but I was a very happy chappy.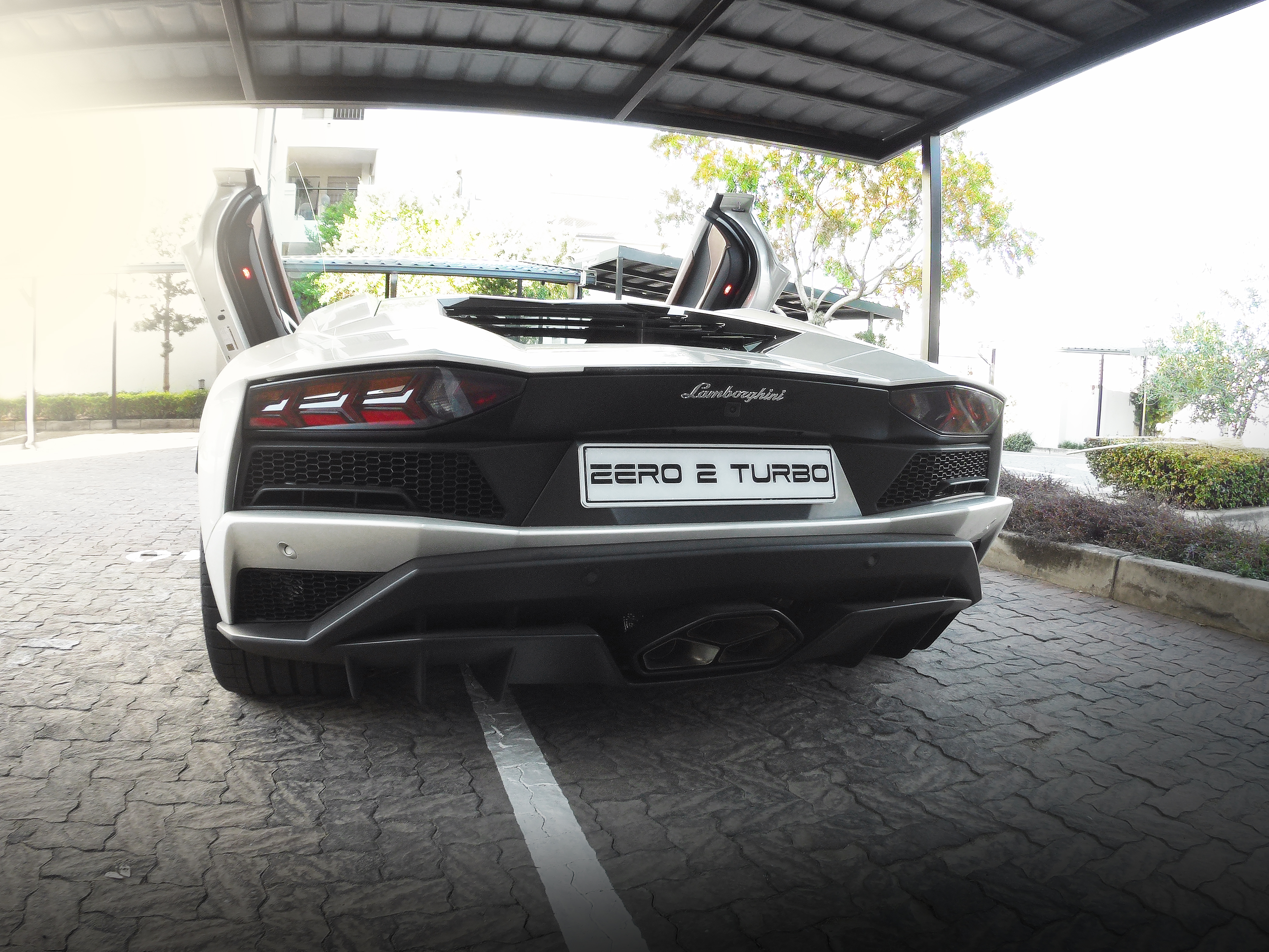 Driving the car is just something I wish every petrolhead could experience. It reminds you of the Murcielago rawness but it is packed with technology to keep you from becoming a part of Wrecked Exotics and the way it gathers speed from any rev range is something that nearly brings tears to your eyes. I was completely exhausted at the end of the day but I found myself being a little bit emotional when returning it. Supercars especially Lamborghini will probably always have this effect on me but the Aventador S is what pure petrolhead dreams are made of.
PRO's
Sensational styling
Ridiculous soundtrack
It's a Lamborghini
CON's
List price is R7,488,000 but add some options and the price tag climbs over R9 million fairly easily.
*This was the claimed figure from the manufacturer themselves as Sport Auto tested it all the way to 370 km/h.