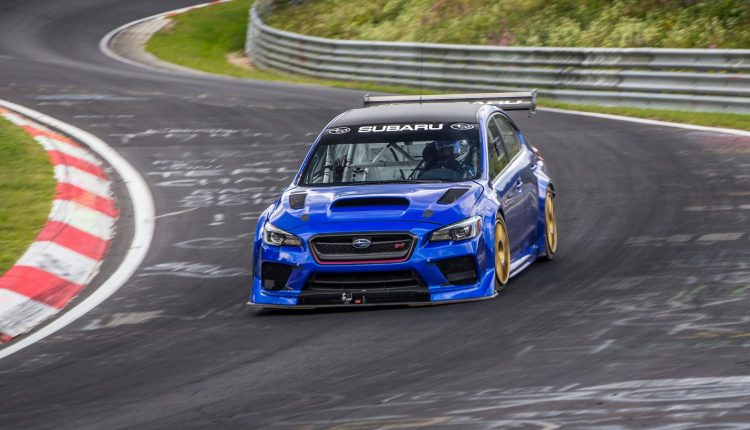 Subaru had a bash at the record earlier this year but not they have managed to set a new Nürburgring lap record for a four-door sedan.
The attempt was done in a very much non-stock non-production version of the WRX STi. As the title says it was the WRX STI Type RA NBR Special and it achieved a time of 6:57.5 minutes.
The car was specially built for Prodrive and it's modified 2.0-litre four-cylinder engine pumps out a whipping 600 horsepower (447 kW).
According to Subaru Product Communications manager Dominick Infante, "We brought the WRX STI Type RA NBR Special here to set a record and call attention to the WRX STI Type RA that we will launch later this year. The WRX STI Type RA promises a great deal, with improved performance and styling and even better handling dynamics than the current car."