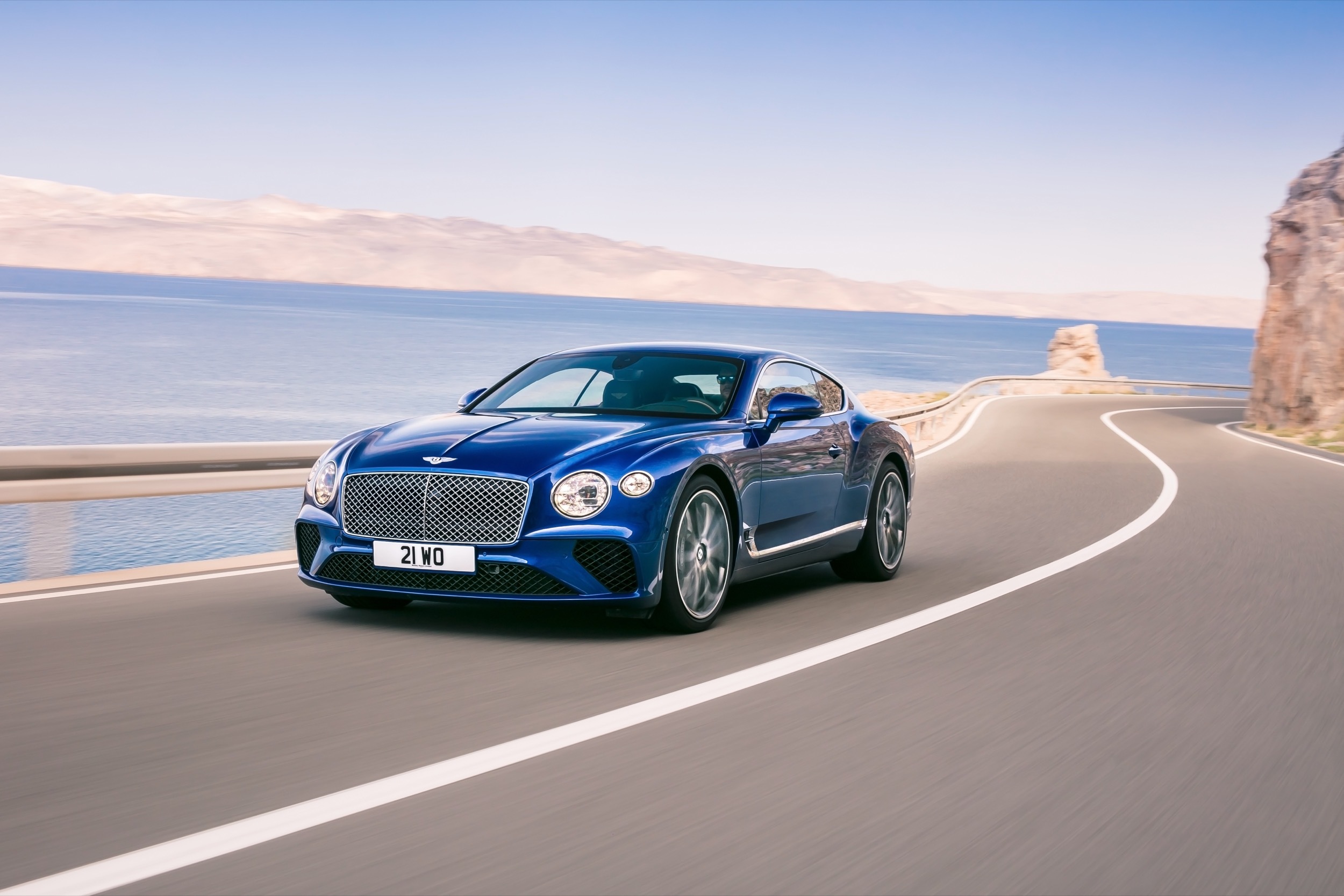 Back in 2003 the Bentley Continental GT was introduced and by the time it hit 2013, the manufacturer from Crewe was selling more than 10,000 units a year. Now thanks to the new 2018 Continental GT showing it's face it sure looks like it will keep customers flowing into Bentley dealerships around the world.
So what's new other than the much sleeker exterior design you see in the shots?
Fully digital dash that mimics conventional gauges
12.3-inch Rotating Display – when the car is turned off, the infotainment screen spins to hide behind a wooden veneer
20-way power adjustable seats are heated, cooled, and massaging
6.0-litre W12 engine packs 626 horsepower and 900 Nm of torque
0-100 km/h in 3.7 seconds with a top speed of 333 km/h
Dual-clutch, eight-speed transmission
trimmed 85kg from the old body (20% saving)
Bentley's engineers say the car can be coerced into a powerslide
Launch control function
Bentley Dynamic Ride – based around a 48-volt electrical system – can also adjust the torsion of the anti-roll bars at both ends.
Slim elliptical tail lights
Optional 2200W, 18-speaker Naim sound system
Production begins later this year and I must be completely honest on the styling. Front and side profiles are smashed out the park but the rear is just a little off in my opinion. The lights are almost the exact size of the exhausts and because of this, it gets a solid no on the rear.