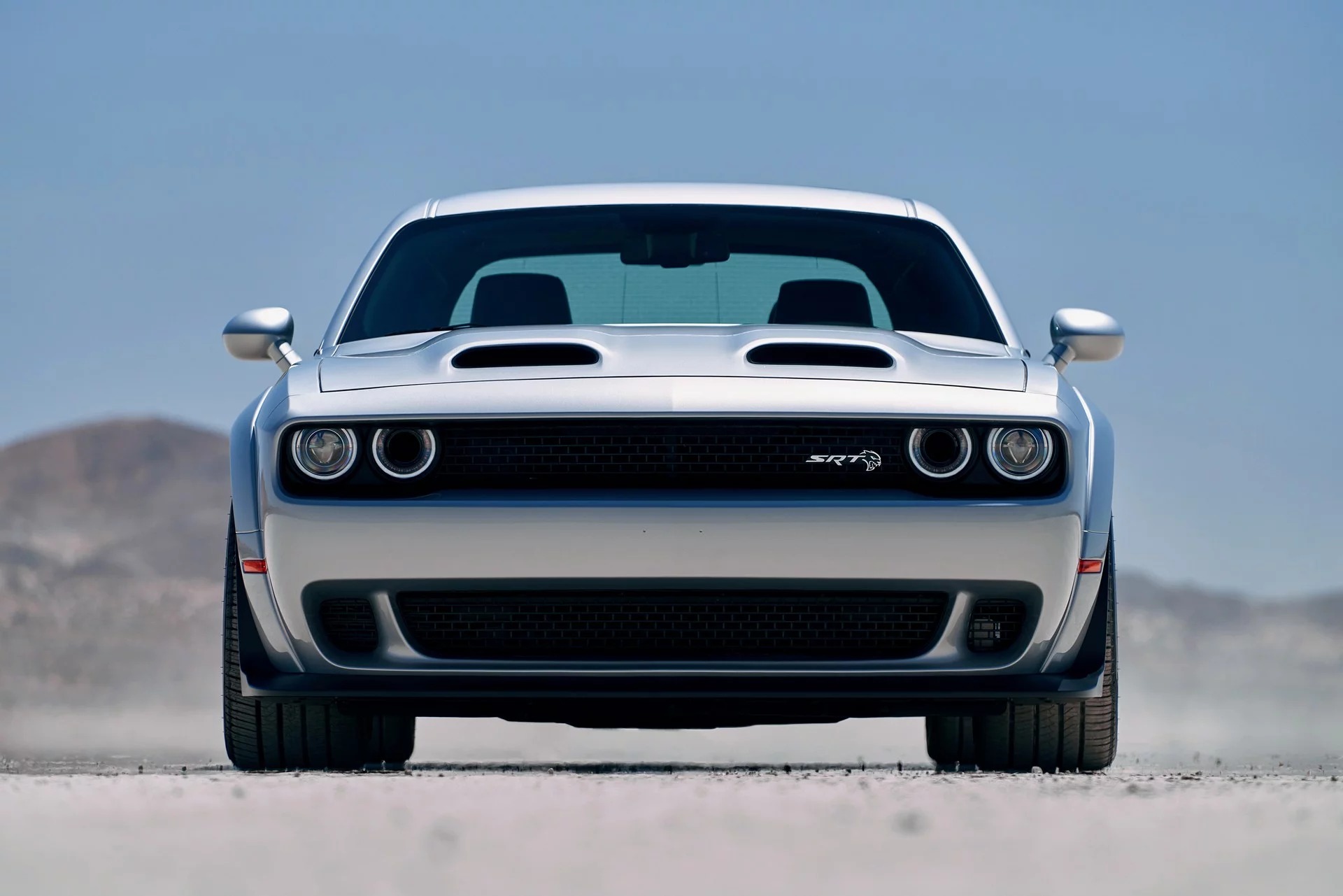 Dodge has officially taken the covers off the 2019 Challenger SRT Hellcat Redeye which means your 'old' Hellcat is now under-powered.
This new Redeye variant features a supercharged 6.2-litre V8 engine producing 797 hp (594 kW) and 957 Nm of torque.
It is being described as the "most powerful, quickest and fastest muscle car" and it's not wrong considering it can deal with the 0 to 100 km/h sprint in 3.5 seconds and run to a top speed of 326 km/h.
Dodge also says the new Hellcat is the "fastest grand touring production car", as it can run the quarter mile in 10.8 seconds at 131 mph (210 km/h).
How did Dodge achieve these impressive outputs? Well the Redeye has been equipped with 25 major component upgrades, just like the Challenger SRT Demon. These include a larger 2.7-litre supercharger, strengthened connecting rods and pistons, a high-speed valve train, an upgraded lubrication system and a special fuel injection system.
The beastly 797 horsepower engine is connected to an eight-speed auto transmission which will be offered in two final drive ratios. The standard ratio is 2.62:1, but the company will also offer a 3.09:1 ratio for "enhanced launch capability."
The Hellcat Redeye will be available in standard and widebody configurations, and both will come equipped with a new dual-snorkel hood and "enhanced badging showing a sinister red jewel-like eye design on the Hellcat that jumps off the Midnight Grey Metallic finish fender badge".
If this is too extreme, then you can opt for the updated 'regular' Hellcat which now produces 717 hp (534 kW) and 888 Nm of torque or one of the lesser variants like the R/T Scat Pack, R/T and GT.