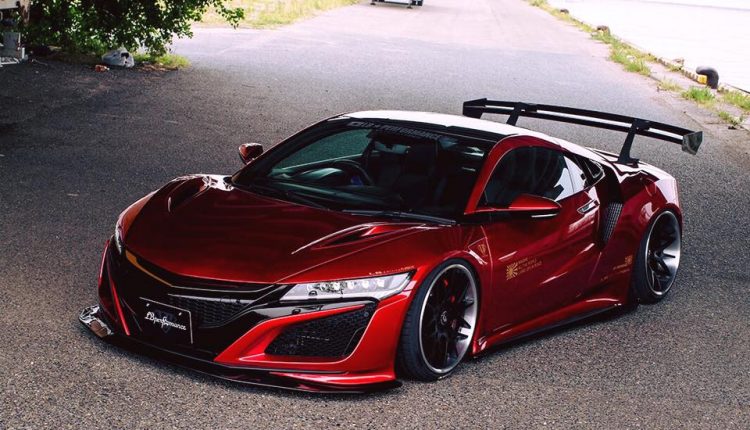 After a couple of teaser images and computer renderings, the first Honda NSX supercar by Liberty Walk is complete and as usual it is typical outrageous styling from the Japanese Tuner.
A usual Liberty Walk creation starts with cutting some of the body panels to make room for the bolted fenders but this project is missing their usual features.
Instead, this particular NSX gets a new front splitter lip, a new side skirt, a flat rear diffuser and a large rear wing.
Lowered suspension and some some deep-dish Forgiato wheels complete the transformation for a truly unique modern tuner car.