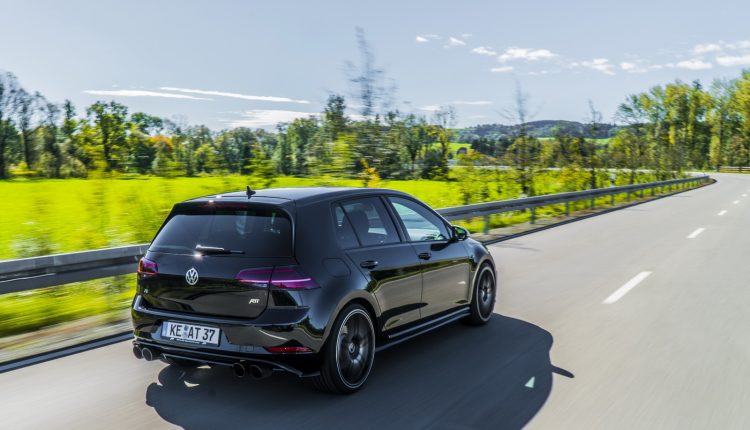 The Volkswagen Golf R is one of the most popular cars in the uber-hot hatch segment but it is significantly down on power when looking at the Mercedes-AMG A45 and Audi RS3.
ABT Sportsline are here to help you out with a new package that gives your Golf R something to shout about and give your opponents a bit of a run for their money.
So what do you get? The 2.0-litre turbocharged engine gains 99hp and 100Nm of torque to reach 395 hp and 500 Nm respectively.
ABT fitted the hatch with optional suspension springs that lower it by 20mm at the front and 25mm at the rear.
To give it a distinct look, you can also opt for the bigger exhaust tips (102mm dia), new side skirts, and tailgate add-on.