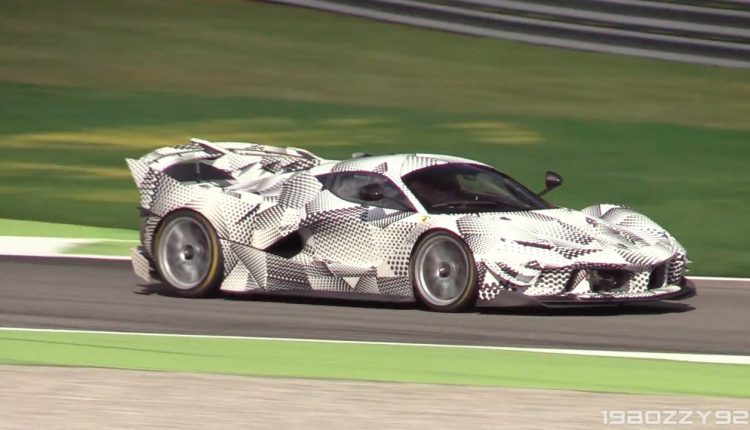 When you take a look at the Ferrari FXX K you would think that is as hardcore as it gets but it sounds like it's going to get more ridiculous with the reveal of the FXX K Evo this weekend.
The 2017 Finali Mondiali is on this weekend at the Mugello circuit in Italy, which Ferrari just so happens to own and the automaker confirmed yesterday that we'll see a new FXX K Evo track car unveiled at the event.
We have already seen video footage of it testing at the Autodromo Nazionale Monza circuit, revealing numerous changes over the FXX K including a full-width rear wing, a central stabilizer and new vents.
An angrier looking, better performing FXX K? Hell yeah we keen!