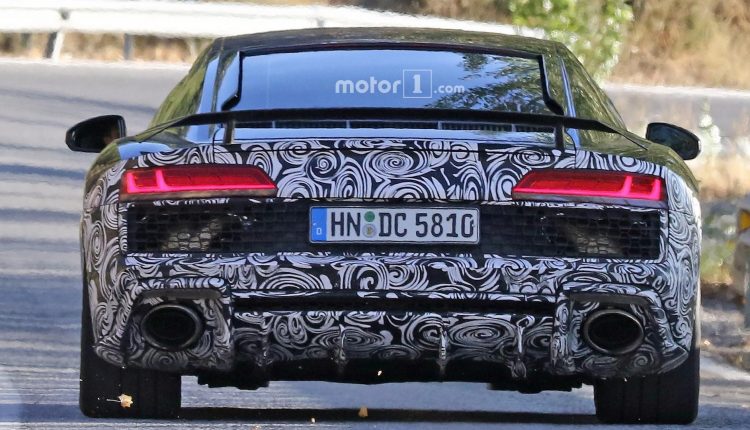 Two days ago we shares some shots of what looked like a possible new Audi R8 GT undergoing some testing but now according to Autocar, this is actually a mule to test the turbocharged V6 engine.
The 2.9-litre turbocharged V6 in question is an engine that will be shared with the Porsche Panamera and four new Audi performance cars. One of those is the R8 which could mean the shots we are seeing here is actually the entry level model.
It is also the same engine used in the new RS 4 Avant, RS 5 and it's also due in the next RS Q5. This motor fills the void left by the older 4.2-litre V8 R8 but offers more performance. Some subtle tweaks such as higher boost could mean a power output of over 500 hp but it has not been confirmed what output Audi has settled on for the R8.
How to tell if it is a V6 model? According to the spotted development car, there will be smaller exhaust baffles hidden behind the rear grilles.