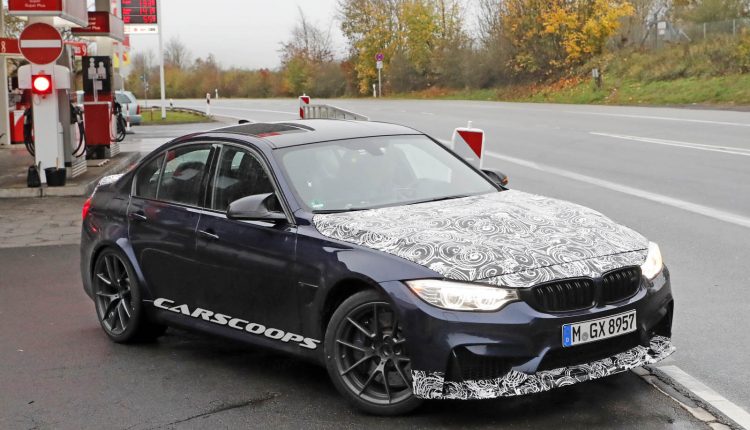 The current generation BMW 3 Series is almost at the end of it's life which means the F80 M3 will be going along with it but before it stops production it looks like it will get a more hardcore version to serve as their swan song.
It has been spotted filling up at a petrol station while testing at the Nürburgring and while it does feature some camouflage, it is pretty easy to tell that it appears to be a new M3 CS.
Since we know what the M4 CS entails, this will likely be identical to it in every way except for the fact that it will have four doors.
That should mean a 3.0-litre twin-turbo straight six beefed up by 29 horsepower over the standard M4 to a good 454 hp. A lightweight aero kit also looks to be part of the package, with upgraded suspension, rolling stock, and brakes to go with it.