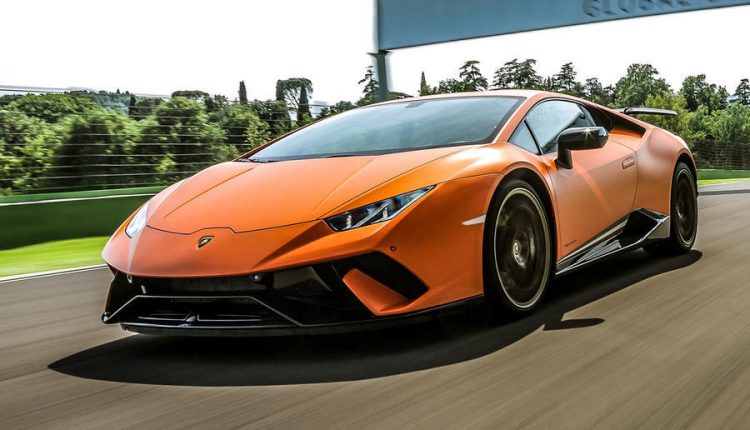 The Lamborghini Huracán Performante has been knocked down a spot on the Nurburgring lap times thanks to the mighty Porsche 911 GT2 RS but it just showed that it is very capable around a short handling circuit too.
Autocar's full road test includes a lap of their handling circuit and the Huracán Performante achieved it in 1:05.30. The circuit is a 2.46 km track located at the MIRA proving ground in Nuneaton. The quickest speed recorded on the track was 131.6mph (211 km/h), achieved by the McLaren 720S.
The Huracán Performante now sits in pole position a fraction ahead of the Porsche 918 Spyder (1:05.70).
Here are the top 10 fastest laps around this handling track;
Lamborghini Huracan Performante (1:05.30)
Porsche 918 Spyder (1:05.70)
McLaren 720S (1:06.10)
McLaren P1 (1:06.80)
Radical SR3 SL (1:08.00)
Ferrari 488 GTB (1:08.00)
McLaren 650S Spider (1:08.30)
Ferrari 458 Speciale (1:08.30)
Mercedes-AMG GT R (1:08.30)
Ariel Atom 500 V8 (1:08.40)