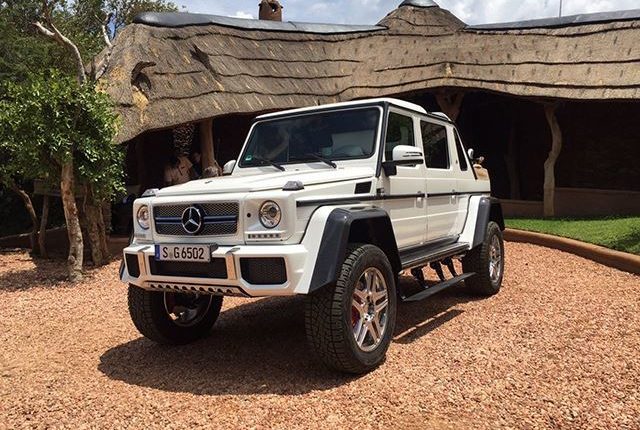 These days it is not uncommon for high-end machines to command a seven-figure price tag |(in dollars) such as the Bugatti Chiron etc but for an SUV surely now?
Well it is an SUV but not just any SUV. This is the Mercedes-Maybach G650 Landaulet and it just sold for $1.4 million at auction.
Mercedes committed to making just 99 units of their most luxurious G-Wagon with each of them priced around $740,000 (around R10 million) which makes this pretty much double the price. Yes it is the last unit out of the production but paying some an exorbitant premium for the same car just baffles the mind.
The winning bid came from an unnamed local Belgian collector, with proceeds to benefit the Laureus Sport for Good Foundation that Mercedes has long supported.
As a reminder, this creation is a combination of the beefed-up suspension from the G500 4×4² with the 6.0-litre twin-turbo V12 engine from the G65 AMG and all the luxury amenities that separate a Maybach from a "regular" Merc.