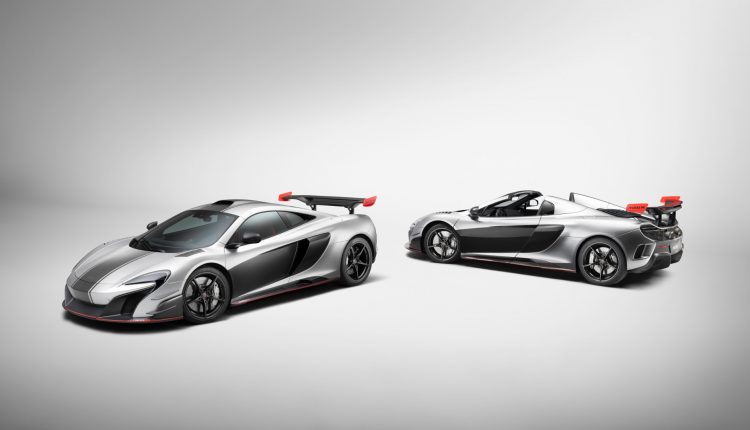 One very lucky McLaren customer will be taking delivery of two unique cars created by the McLaren Special Operations division (MSO).
They are called the MSO R Coupé and MSO R Spider, they are the latest in a lineage of McLarens produced as personal commissions, a service that sees the customer working closely with MSO to agree the direction, scope and specification of a project.
Jolyon Nash, Executive Director, Global Sales and Marketing had the following to say;
"An MSO Personal Commission is the highest level of partnership between a customer and McLaren Special Operations, undertaken to design, develop and create unique interpretations of McLaren cars, expertly tailored to meet the exact requirements of the owner. A typical MSO Personal Commission extends beyond paint colours and materials and finishes to encompass changes to body and interior design and also dynamic and powertrain enhancements as required. The result is a McLaren personalised by MSO to become a car that is literally one of a kind – or in the case of these stunning MSO R cars, one of a matched pair."
These two MSO R cars are finished in a striking yet understated Liquid Silver with the Coupé in satin and the Spider in gloss finish both getting a carbon fibre central stripe. They are identifiable as a pair thanks to the same design of twin-element rear wing, with front dive planes to further enhance aerodynamic performance.
The front bumper, bonnet, louvered fenders, roof scoop and rear deck are all MSO Visual Carbon Fibre (VCF) components, as are the side mirror arms and casings and wiper scuttle.  Pinstriping in Delta Red features on the front splitter and side blades, while the splitter, side skirts, sill panels, rocker panels and plenum cover carry MSO R branding.  The wheels of both cars are the same 5-spoke design, finished in satin black on the Coupé and gloss black on the Spider.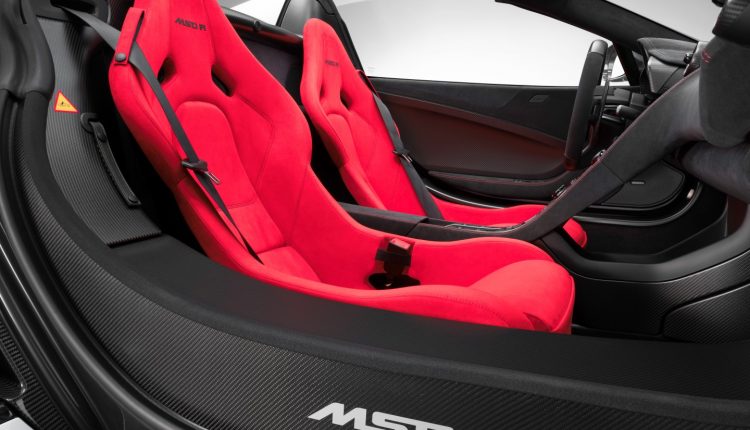 Both cabins feature Alcantara® trim material throughout. Primarily in black with red stitching, the theme is reversed for the seats, which are red with black stitching and feature an MSO R logo embroidered in black on the headrest.
The engines of both cars have been blueprinted and the heads and exhaust ports hand-polished, helping to give the M838TL twin-turbocharged McLaren V8 engine maximum power of 679bhp and up to 700Nm.  The exhaust system, which has a 'crossover' muffler to increase pipe length and optimise gas flow, features titanium end pipes.
Started with an MSO R-branded key, both the Coupé and the Spider feature bespoke IRIS screen and instrument cluster displays and gear-shift lights.  The final visual touch is a dedication plaque on each car identifying them as McLarens designed to an MSO Personal Commission, taking them from being a rare car to a unique one – or in this case, a unique matched pair.
TAKEN FROM MCLAREN PRESS RELEASE