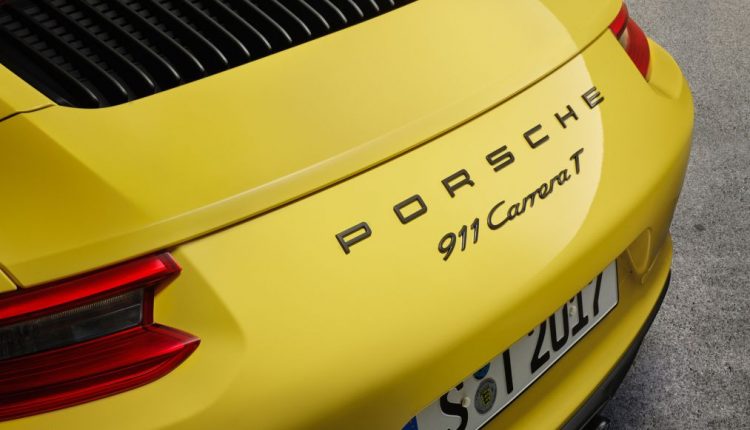 What you see here is the new Porsche 911 Carrera T and it somehow raises standard equipment levels and lowers weight and reduces the price of a normal Carrera.
The 911 Carrera line-up is expanding once again with this model inspired by the 1968 911 T and it has been designed to offer a more focused driving experience than its Carrera and Carrera S siblings, without the steep price tag and exclusivity of the more serious GT3.
You get the regular 3.0-litre flat-six turbocharged unit from the Carrera packing 365 horsepower but you also get a 7-speed manual gearbox with shorter gear ratios. This brings the 0 to 100 km/h sprint down to 4.5 seconds which is a tenth faster than the regular 911 Carrera. If you are not one who likes to shift yourself, do not fret as it will be offered with a PDK box too.
The Carrera T inherit a few weight reduction techniques used by the GT3 such as thinner rear and side glass and the option to delete the sound system. Inside you get fabric door pulls some bespoke textile sports seats and colour-matched stitching in one of three shades.
Thanks to these measures, the kerb weight drops by 20kg to 1,425kg this can be decreased further if you decide to spec the "full bucket" seats available on GT3's. This is an option not available to other 911's.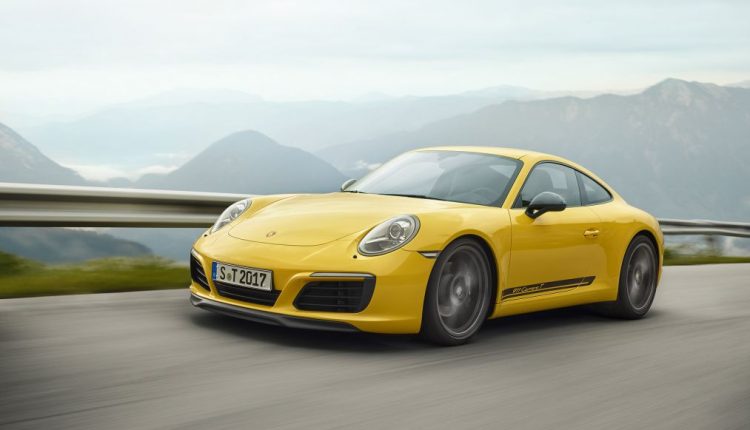 Standard on the Carrera T are PASM Sport adaptive dampers with a 10mm drop in ride height, the Sport Chrono pack and Porsche's Sports Exhaust system with centrally mounted outlets. Four-wheel steering can be added as an option, and a mechanical limited slip diff is another standard fit item.
To the regular individual, it will be rather hard to tell if it is a Carrera T as the only external styling changes are agate grey detailing and a deeper front splitter.
We said "less money" in the title and we are not lying because if you specify a standard Carrera to this level and even without the bespoke components and PASM (which is not available on a standard Carrera), you'll be over the £85k asking price anyway.
The 911 Carrera T is available for order now with first units in South Africa expected at the end of February 2018, at a basic retail price of R1,536,000 inclusive of a 3-year/100 000km Drive Plan.