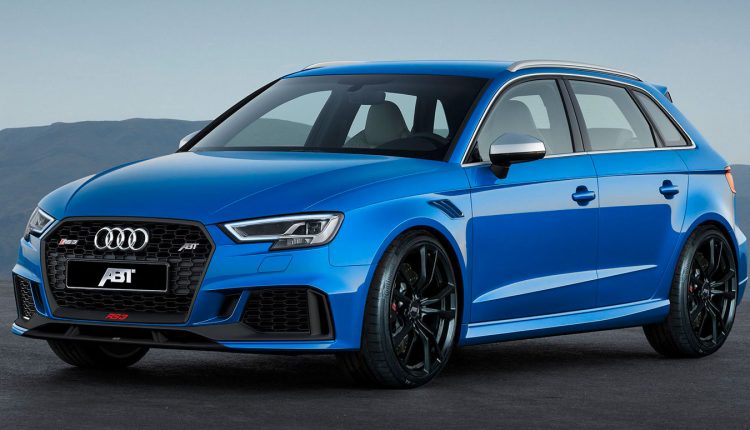 Out the box the new Audi RS3 packs 395 horsepower (294 kw) from the factory which is more than enough for any average driver and owner but ABT Sportsline are on hand for those who want just a bit more from their performance machines.
The ABT Power Package is available on both Sportback and Sedan variations and thanks to this your 2.5-litre 5-cylinder turbocharged unit now spits out 460 hp (339 kW). If you know your RS cars and numbers, you will know instantly that this surpasses the 444 hp figure of the all-new RS5.
In addition to the performance upgrade, your brakes and suspension are also upgraded to ABT Sportsline products and height-adjustable suspension is currently being developed.
Out at the rear there is a new ABT exhaust system to allow the super hatch to breathe better and sound better too.
Styling wise you get a custom front bumper and splitter, shiny rear diffuser, a choice of ABT wheels and ABT logo's all over the show. Let's not forget about the fender inserts behind the front wheels to give it an even more get-up-and-go look.
Not enough power for you? Well ABT are busy working on a Power R package which will hopefully be unveiled before the end of the year with around 490 horses.