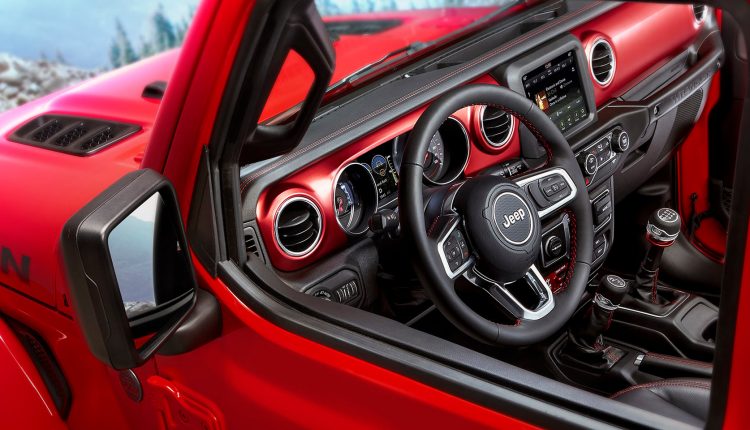 The wraps have come off the interior of the new Jeep Wrangler and it reveals a modern take on the classic look we have got used to.
These shots give us a specific look at the two-door Wrangler Rubicon and although Jeep has yet to provide any further info about the Wrangler, we can see the Rubicon will be available with a six-speed manual transmission, and a low range transfer case.
There are also driver controls for the front and rear differential lock, and the sway bar. Next to these are four blank auxiliary buttons to which owners can wire up their own electronic equipment.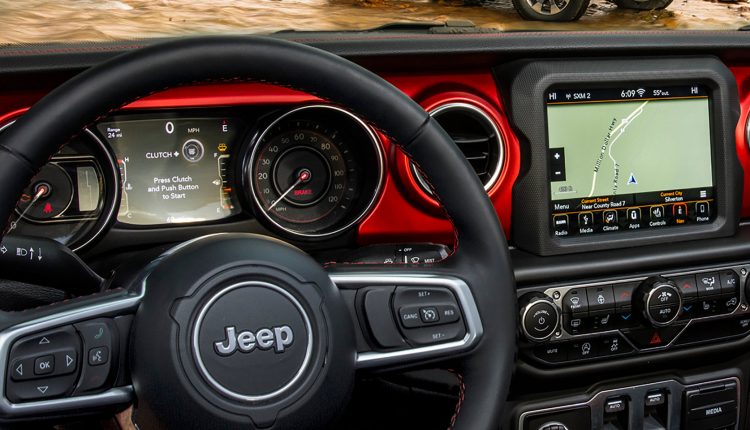 The interior looks to be a much higher quality offering than in the current car with a more modern design, improved materials, and a swathe of colour-coded plastic surrounding the Uconnect touchscreen infotainment system.
We already know the Wrangler will get removable doors so the window switches are in the centre of the dashboard under the air conditioning and audio system controls, which include buttons for heated seats and steering wheel, and automatic engine stop/start.
The Wrangler Rubicon also features a high resolution screen between the tachometer and speedometer, automatic headlights, cruise control, and voice recognition.