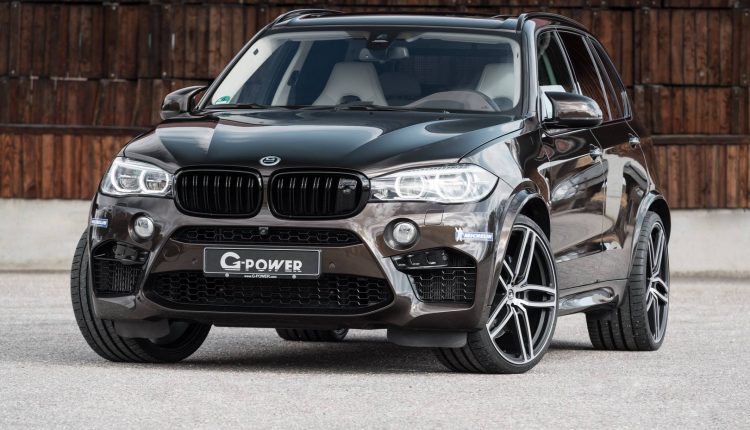 The current-gen BMW X5 M hit the market back in 2014 so it may start to look a little or feel a little less enticing as it did 3 years ago but as expected, G-Power has a solution for you that might change your mind.
When the X5 M leaves the factory, the 4.4 litre twin-turbocharged V8 packs a beefy 575 hp and 750 Nm of torque. These are good enough for a top speed of 250 km/h and a 0 to 100 km/h sprint time of 4.2 seconds but G-Power customers get something a little different.
The options actually range from a relatively straightforward chip-tune which releases up to 650 hp and 850 Nm of torque, to a beefier package with an improved chip tune and a new set of downpipes for a 700 hp and 850 Nm output.
The third stage tune provides us with the headline figures which adds a modified turbocharger and a titanium exhaust system for a massive 750 hp and 980 Nm of torque.
Unfortunately there are no official performance figures on this upgrade, although G-Power have revealed that its titanium system is 23 kg lighter when compared to the factory exhaust system.
If you need the looks to match the grunt, you can install the Typhoon wide body kit which consists of ender flares, a new carbon venture hood, a new front facia with improved air intakes, a new rear spoiler and a new rear diffuser. Fit some huge 23-inch Hurrican RR forged wheels to wrap up the whole package.