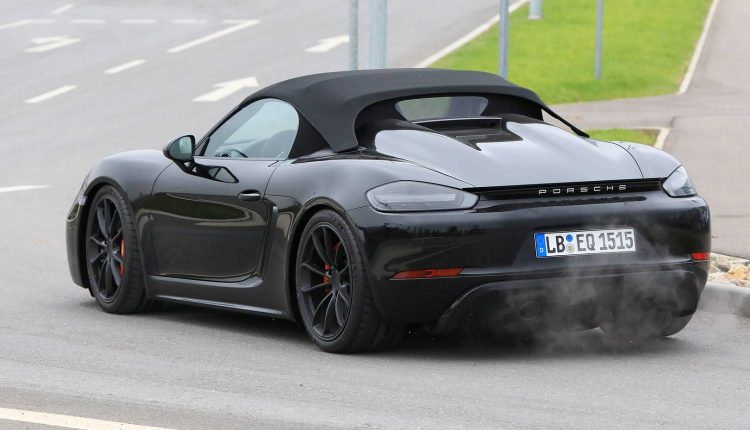 According to a recent report on Autocar, Porsche is developing the most driver-focused version of its current 718 Boxster with the incredible naturally aspirated, flat six engine of the latest 911 GT3.
This means it will not be using the turbocharged 2.5-litre flat four and will be heavily related to the upcoming Cayman GT4.
Output for the 4.0-litre unit is rated at 493 horses in the 911 GT3, but the Boxster Spyder's power may be slightly down on this in order to leave breathing space for its more expensive sibling. What output can we expect? Well the previous Spyder pushed out 370 hp from the 3.8-litre flat six and the new Boxster/Cayman GTS will have 361 hp so an output for the top Boxster of around 420 hp is likely.
To keep the purists happy, it will be offered with a six-speed manual gearbox as standard, but those after maximum on track performance will be able to select the option of a seven-speed PDK dual-clutch transmission.
The electric folding soft top will also be disappearing and will be replaced by a manually removable 'tent top'.