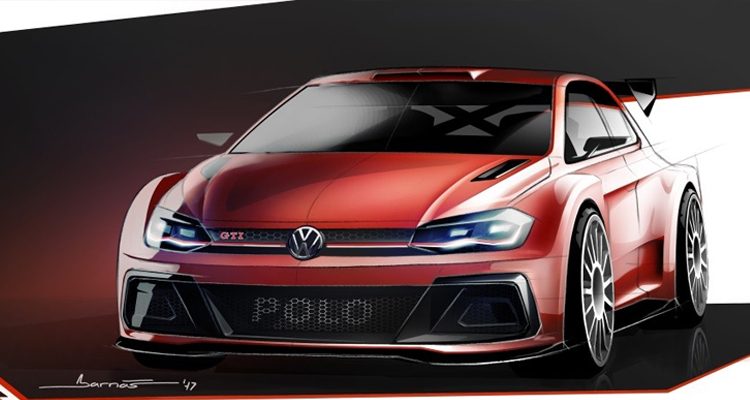 Volkswagen Motorsport has offered us a first glimpse of its all-new Polo GTI R5 with which it will return to the World Rally Championship in WRC2.
VW will not run a factory team in WRC2 but will provide technical support and back up to its customers.
This sexy piece of kit is expected to start testing in the coming weeks before it goes on sale in the second half of next year.
Under the bonnet, the R5 makes use of a turbocharged 1.6-litre four-cylinder engine developing 266bhp with power being delivered by a four-wheel-drive system via a five-speed sequential gearbox.
VW Motorsport director, Sven Smeets said "With the Polo GTI R5 we are hoping to transfer our expertise from four WRC titles to customer racing successfully, and offer a first-class racing machine for countless rally championships from national series to the WRC. Before the first race outing next year, we will subject the Polo GTI R5 to rigorous testing to make sure it is prepared for the extremely varied track conditions around the world."
Let's hope some aftermarket kit creator comes up with something as radical as this for the road car.